Unified Retail Experiences & Operations
From fulfillment flexibility to intelligent automation and omnichannel customer experiences, the adoption of digital is pivotal in retail. Thinkmax will guide and accelerate your successful transformation with powerful, flexible solutions that support your strategic vision.
The Path to Customer-Centric Retail
Resistance is futile! With digital technology changing most aspects of our lives, it's not surprising that traditional retailing has turned on its head. The familiar, linear path that funnels customers on their buying journey is giving way to an exciting new paradigm with the customer at the center of unified retail touchpoints. The ability to deliver frictionless, omnichannel customer-retailer interactions promises seamless shopping options including online, in-store, social, mobile, kiosk and call center.
Helping Retailers Overcome Industry Challenges
We have the experience, resources and processes to make the new retail a reality.
Unify Experiences & Operations
Reinvent the Store
Meet Customer Evolving Customer Expectations
Make Data Driven Decisions
Unified Retail with Microsoft Dynamics 365
Leveraging Microsoft Dynamics 365 for Retail to provide the ultimate Unified Commerce Experience
With Microsoft Dynamics 365 Commerce, Thinkmax brings retailers a full comprehensive solution to achieve Unified Commerce. Microsoft Azure Cloud enables all retail and modern commerce functionality across all potential touchpoints.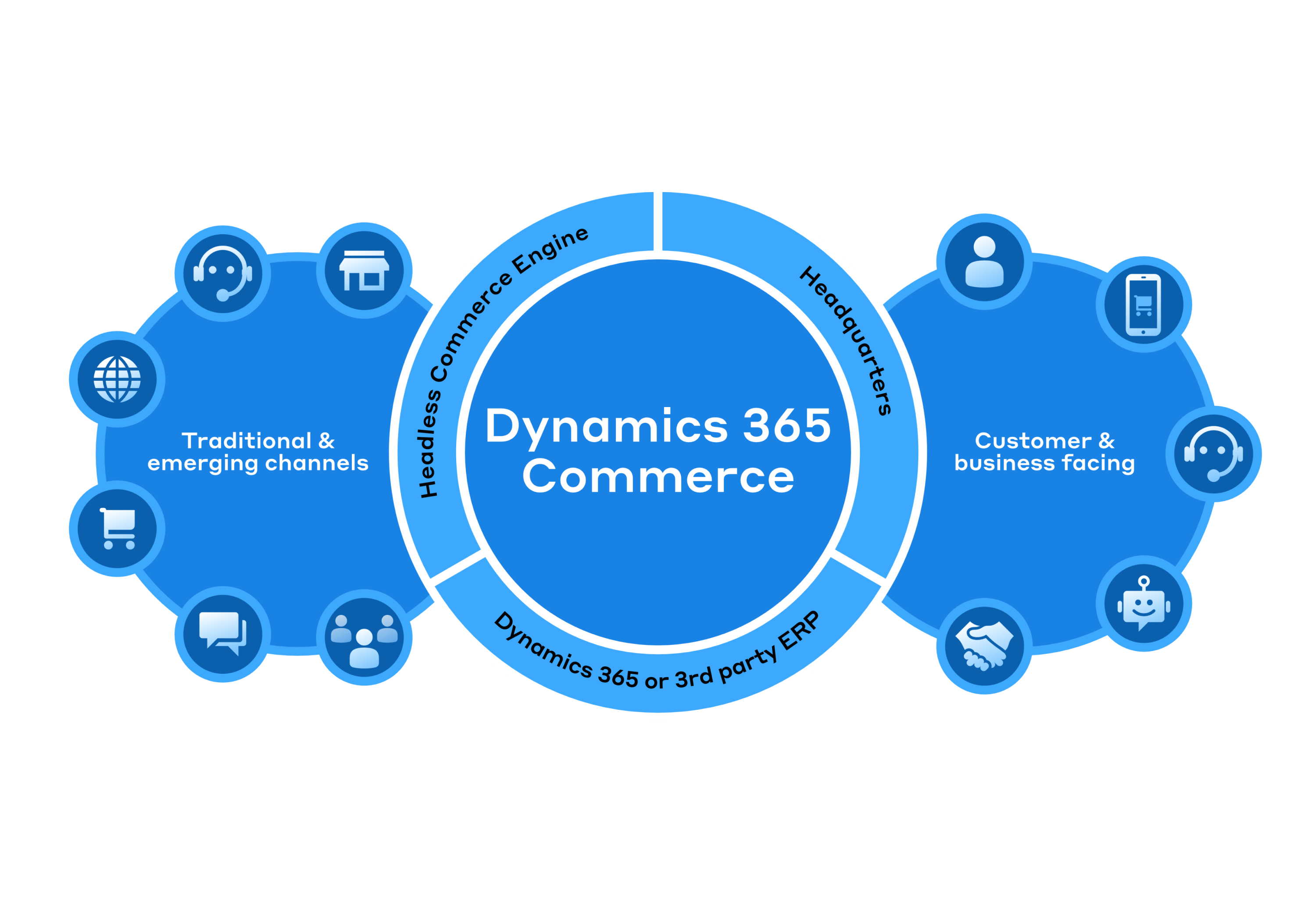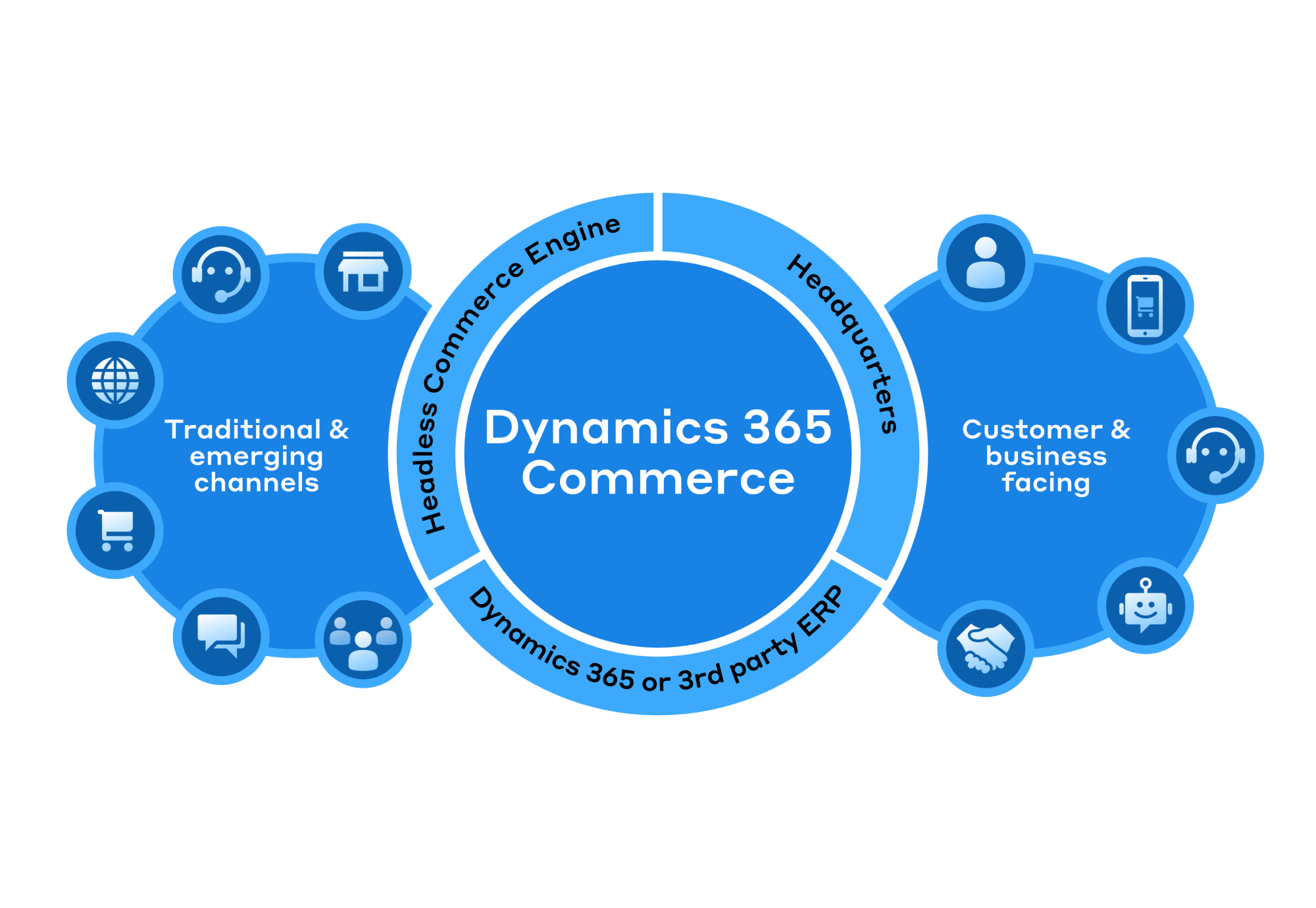 The Thinkmax Difference
Retail Expertise
A retail practice with a focused team of experts and strategic thought leadership.
Unified Commerce Approach
Solution and approach conceived to enable retailers' unified commerce capabilities by merging digital and physical to achieve seamless experiences.
Modular Blueprint Solution
Complete blueprint solution for retailers enabling full deployment or specific key component activation.
Accelerators for Rapid Deployments
Pre-conceived best-practice frameworks, tools and applications, ensuring rapid and efficient deployments.
Bullet Proof Methodology
Proven methodology for strategy and business applications deployment developed and tweaked across 10 years of successful project implementation.
The Power of Cloud
Our industry-leading expertise and capabilities around Microsoft Azure Cloud bring unlimited scalability, advanced data protection and security measures at an affordable cost. 
Technologies
Microsoft Dynamics 365 Commerce
Unify physical and digital shopping to give customers a consistent, frictionless omnichannel experience that stands apart. This end-to-end commerce solution offers the flexibility, scalability, AI and machine learning to streamline customer-facing and back-end retail operations.
Episerver
Episerver is a leading cloud platform for all your ecommerce, content, merchandising and marketing needs. You'll win customers over again and again with personalized shopping experiences when, where and how they want.
Microsoft Dynamics 365 CE
This multifaceted CRM platform offers the tools to develop, improve and maintain customer relationships through personalized, omnichannel shopping experiences. Leverage data to identify growth opportunities and scale as your needs change.
inRiver PIM
inRiver offers a single, scalable PIM solution to power and simplify enriched product offerings. It allows for scalability and faster time to market across geographies and ensures customers enjoy frictionless omnichannel shopping experiences.
Avalara
Avalara is a reliable and secure tax platform that enables retailers to automatically stay compliant across markets and channels. It offers an extensive network of prebuilt integrations to the most widely used business applications.
Moneris
Moneris offers point-of-sale payment solutions that are tailored to your retail business. Drive sales and build loyalty by providing your customers with frictionless checkout experiences in store and online.
Stripe
Stripe is a complete, unified payments platform for retailers. From mobile and web, to stores, marketplaces and subscription businesses, Stripe's powerful APIs let you accept payments and send payouts globally.
HP Retail POS
HP point-of-sale solutions empower your employees to manage seamless transactions in style. From simple payments to receipt printers, barcode scanners and other add-ons, design sleek shopping experiences that impress.
K3 PLM
Get new collections to market and seasonal products into stores on time. K3 is a product lifecycle management platform embedded in Microsoft Dynamics 365 for Finance & Operations to manage products from design to in-store and online availability.
We Are a Distinguished Episerver and Microsoft Partner


Talk to one of our retail experts