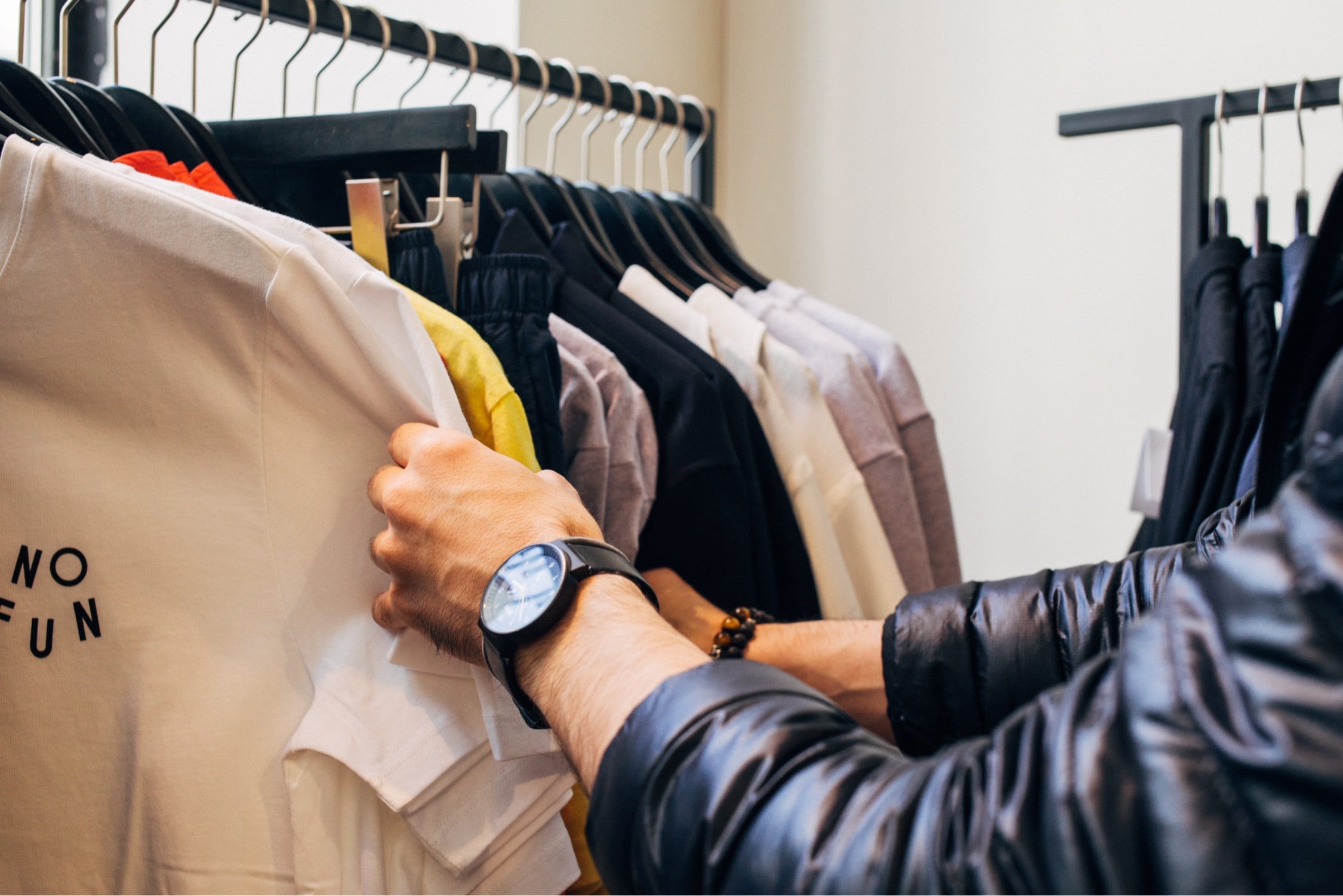 Comparing CMS and DXP for customer-centric retail experiences
At the heart of every customer experience is content, content, and more content: the blogs, product descriptions, images, videos, audio, and other digital assets created and managed in your Content Management System (CMS). In order to bring the right content to light and ultimately boost eCommerce sales, you need intelligence to experiment, and the ability to leverage that intelligence to optimize content and personalize experiences. This is where traditional CMSs fail to deliver, and why modern, open, and agile Digital Experience Platforms (DXP) are empowering retailers to impress customers with unified and personalized digital experiences throughout their journey.

Below we define 4 core capabilities to look for to deliver customer-centric retail experiences and explore the differences between a traditional CMS and a DXP.
Can you do this with your CMS?
Create content in minutes and re-use it across touchpoints
Feature products and create frictionless shopping experiences
Personalize the customer journey every time they engage with your brand
Rapidly innovate and optimize experiences based on real-time intelligence
Content Management
A CMS is an application used to manage content, allowing multiple contributors to create, edit and publish. Content in a CMS is typically stored in a database and displayed in a presentation layer based on a set of templates like a website. Before choosing a content management system, it's a good idea to start by thinking about how your website and content will be consumed.

Begin by making a list of the business problems you're trying to solve as well as any specific requirements you have. This will help you choose the right content management system – the one that supports your business requirements – rather than the most popular or well-liked.

CMSs come in all shapes and sizes, each with its own set of features and benefits. Some are ideally suited for bloggers; others may be tailored to eCommerce sites with features for pricing and online store functionality. Specifics will vary based on your company's needs and resources.


Common features of a CMS
Content creation allowing users to easily create and format content

Content storage

,

to store content in one place, in a consistent fashion

Workflows to assign permissions for managing content based on roles such as authors, editors and admins

Pub

lishing, organiz

ing

and

pushing content live
What you get with a DXP

Content Management: Content is at the core of digital experiences, so most DXPs have content management capabilities. A DXP helps serve as a central repository for an organization's content, and that content can be presented across omnichannel touchpoints, whether that's on the website, blog, mobile app, social media post or event IOT device.

Asset management: A related functionality to content management is digital asset management. As with content (which is typically in text form), DXPs serves as the central repository for digital assets such as images, videos, and audio files which can then be used in different contexts. DXPs utilize cloud infrastructure to provide scalability to match the needs of the user.


eCommerce

An eCommerce platform is a content management system (CMS), and commerce engine website used to manage cataloged products, register purchases, and manage a user's relationship with an online retailer.
It doesn't matter if your business is large or small, B2B or B2C, selling tangible goods or providing remote services. Companies need to meet their customers in the right place to increase their sales, and today's customers increasingly want to connect and shop online.
According to Statistica, 80% of Americans shopped online in 2020. As of March 2021, Pew Research noted that over 30% of Americans are online "constantly," meaning their attention has shifted away from their physical environment to the virtual world. This statistic is sure to climb in the next few years.
Successful companies incorporate eCommerce platforms into their business operations to meet consumers where they are.
The three types of eCommerce platforms
Assuming an ecommerce platform is the best option for your company, there are three types of platforms to choose from:
1. Open-source eCommerce platform
An open-source ecommerce platform allows you to modify and control everything --- across the board. This option is excellent for tech-heavy companies with internal DevOps teams who can easily tweak open-source software to do their bidding. However, it's rarely a solution for small- and medium-sized businesses or those with no development team.
2. Software as a Service (SaaS) eCommerce platform
SaaS ecommerce platforms are effective for getting up and running quickly. You don't have to build or maintain software, because you rent your ecommerce platform from a provider. You can still retain some flexibility for your in-house developers, too. A reputable SaaS ecommerce platform will come with an API library, so you can integrate your existing teams' tools to work with the SaaS ecommerce platform. Many allow you to modify and redesign the UX buildouts as well. Such systems are often called open SaaS ecommerce platforms.
3. Headless eCommerce platform
Headless ecommerce platforms are also called CaaS platforms. They organize and distribute content as a service (CaaS). Headless platforms decouple the shopping cart from the CMS completely. This decoupling offers several benefits:


Platform flexibility -- you won't be tied to a single, monolithic system

You can use APIs to set up a separate SaaS shopping cart

You are more flexible and open to front-end changes in the future
Many companies find that a headless ecommerce platform provides the best of both worlds. First, they control a monolithic, typically cloud-based, storage over their marketing, sales and product assets. Even better, businesses can pick and choose which front-end services to use and easily connect to them using APIs. If companies decide they want to change shopping cart services, they can switch easily, as they aren't tied to a monolithic, front-end and back-end SaaS. DXPs and Agile CMSs (a form of headless CMS) are two types of headless eCommerce platforms that are gaining popularity among companies of all sizes for their flexibility.

eCommerce capabilities with a DXP

Commerce: Commerce is at the heart of business, and DXPs enable companies to easily transact on the web by providing ecommerce functionality. Digital experience platforms handle all the backend work needed to setup a digital storefront, accept payments, and track orders.

Customer relationship management: Closely related to commerce is customer relationship management (CRM) capabilities. A DXP will keep track of customer data in order to build long-term customer relationships as well as create a personalized experience for every customer.
Personalization
In marketing, personalization is a strategy for offering highly individual experiences based on each consumer's known characteristics. It involves analyzing consumer behavior, and then using this information to design made-to-order experiences that more fully engage the customer.


There are four essential pillars of the personalization process
User segmentation based on individual customer data

Lifecycle mapping that builds dynamic customer profiles that track the customer lifecycle through activation, nurturing and re-activation

Workflow building that enables the design of personalized user experiences

Dynamic content that is tailored for each individual consumer


Each of these pillars represents an important step in the process of personalization. Each pillar builds on previous activity and leads to the next stage, culminating in the dynamic content that creates a personalized consumer experience.


Personalization vs customization
Personalization is a more passive process where the experience changes dynamically to be relevant to a particular user based on a set of rules. For example, which products or promotions a visitor sees based on past purchases, or localized content. Customization is an active process by the user whereby they choose which content they wish to see, for example using filters.


Personalization capabilities with a DXP
Personalization & automation: Another related capability of DXPs is personalization. Because the DXP is the central store of user data, DXPs have the capability to analyze behavioral data and first party data to create personalized experiences for each user. Many of these personalized experiences can be automated, helping marketers scale their experiences.


Insights, analytics & intelligence: It's not sufficient for a DXP to simply host content, modern DXPs also provide analytics and insight into user behavior workflows. Through technologies such as big data analysis and content intelligence, digital experience platforms can provide real-time insights into user behavior and make pro-active recommendations for optimizing the experience.
Experience Optimization
Experience Optimization (EXO) is the ongoing process of understanding your customers and providing the best possible experience for them across all touchpoints. EXO allows businesses to improve the experiences of their customers through controlled experimentation and dynamic experience delivery. Using Experience Optimization, businesses are able to vet and quantify the impact of their ideas with real-time customer data in ways that were not possible before.

The goal of experience optimization is to discover the best experience for every customer. However, the "best" experience varies depending upon the audience. Businesses serve myriad audience members that are unique in their interests, needs, and motivations. Detailed understanding of the customer allows for tailored, highly relevant, and engaging experiences that are connected across any and all touchpoints where they may interact with a business.

The measurement of the best experience is—whether it is also the highest-performing experience or not—an aspirational goal, but essential in order to ensure that businesses are continuously updating their understanding of their customers and improving their business goals in the process.

Businesses practicing EXO focus on a data-informed view of their customers. Understanding what motivates, delights, and engages customers, and what motivated them to arrive at a touchpoint are key to making informed decisions about what to optimize to deliver the best experience.
Experience Optimization capabilities with a DXP


Experimentation: The most advanced digital experience platforms incorporate digital experimentation functionality which allows users to seamlessly run A/B tests on their content and experiences in order to optimize experiences and reduce the risk of new changes, using statistical analysis to make data driven decisions.

APIs and integrations: Of course, no single software platform can do it all-- at least not yet. The top DXPs provide flexible APIs and an open architecture so that they can easily be integrated with best-of-breed solutions for different pieces of the DXP technology stack in order to build out the most complete digital experience platform that suits their needs.

Is DXP right for your retail transformation? Download this free copy of The Big Book of DXP to learn more, including the roadmap to transformation and tips for choosing a DXP.