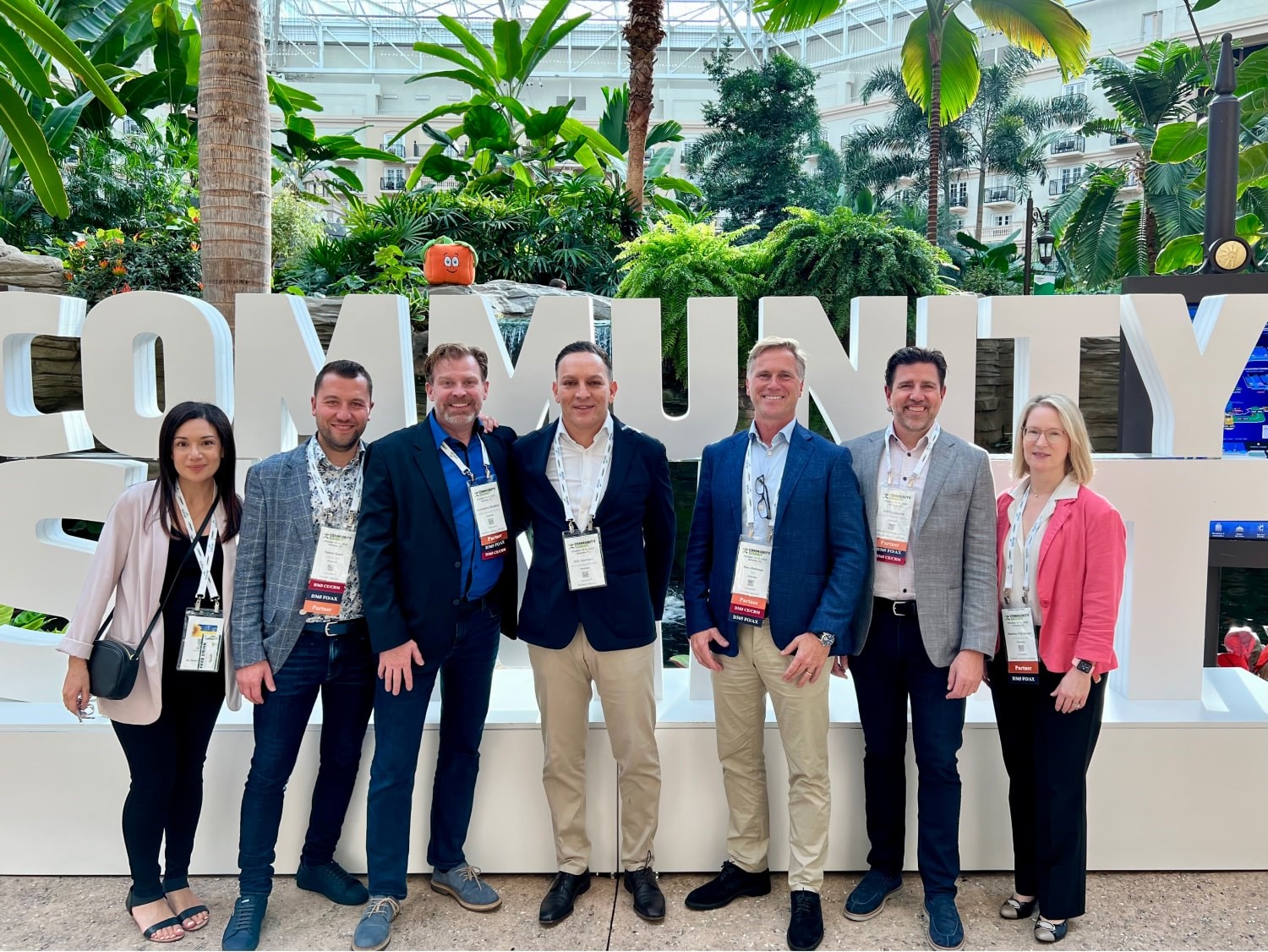 Thinkmax was pleased to be a Gold sponsor and exhibitor at this year's edition of Microsoft Community Summit NA!
This year's edition of Community Summit NA was quite the comeback after a couple of years of uncertainty around in-person events the way we remember them! Thinkmax was pleased to be a Gold sponsor and exhibitor this year, and we found tremendous value in being a part of the largest independent gathering of the Microsoft Business Application ecosystem.
Our team on site at the Gaylor Palms in Orlando had the privilege of interacting with clients, partners, and prospects, and enjoyed countless rewarding conversations with like-minded peers across the community. We look forward to fostering long-term collaboration with them!
With over 500 sessions delivered throughout the event, there was certainly a wealth of hot topics aimed at decreasing the complexity of Microsoft Dynamics 365 products and helping the user community achieve the best results from their Microsoft investment! Thinkmax's leaders were among this year's speakers and delivered a partner solution showcase on Unified Experiences for B2C & B2B Leveraging Microsoft Dynamics 365 Commerce.
It was an engaging and insightful session aimed at demonstrating how, at Thinkmax, we have been focused on building resilient, industry specific solutions using Microsoft Dynamics. As we all know, Commerce has been a critical driver in shaping the digital transformation for organizations in Retail and CPG. To kick off the session, Our VP of Commerce Practice, Kais Makhlouf, addressed the change in customer behavior, the proliferation of sales channels, and explained how a volatile supply chain presents unprecedented challenges. Our Executive VP of Development, Patrick Guedj, then presented Thinkmax's Microsoft Dynamics 365 industry technology blueprint and how integrations with 3rd party ISVs put us in a unique and powerful position to face these challenges with a modern, future-proof platform.
To further elaborate on this, we invited our partner Mark Canning, VP of Microsoft Partnership & Channels Development at Retalon, on stage to illustrate how their AI solution for intelligent retailing addresses key issues and challenges many retailers are facing which impact their growth, sales, and profitability.
Our client stories speak volumes! Our work with Aubainerie, ANBL, Joseph Ribkoff, ABB Optical, Techo-Bloc, the Royal Canadian Mint, and more showcases how a successful commerce platform leveraging the Microsoft Dynamics 365 ecosystem can unify critical data and enable every channel seamlessly and homogeneously.
All in all, it was a valuable session, albeit sparking some healthy debate! In the end, we merely scratched the surface in terms of how a robust commerce platform combined with personalized experiences with an advanced DXP platform can address disruption and channel proliferation.
Overall, it was a very successful Summit, and we truly appreciated the opportunity to be face-to-face and shake hands with Microsoft Dynamics community members in Orlando. We look forward to returning next year in Charlotte to continue discussing your unique Microsoft journey, challenges, successes, and goals for the future!