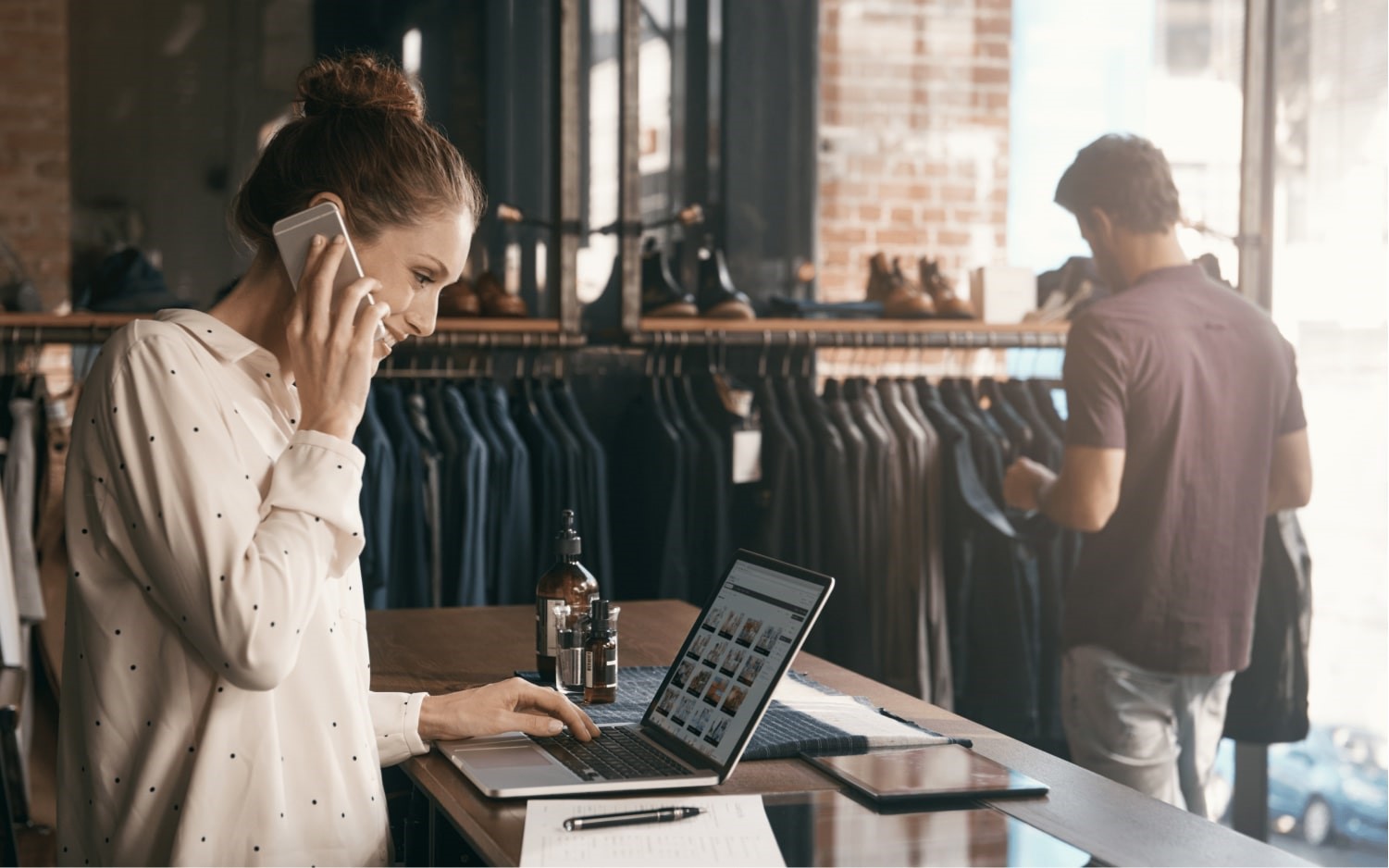 DXPs (Digital Experience Platform) are the evolution of the CMS (Content Management System) that are setting retailers apart with next-level customer experiences.
A DXP is more advanced, more powerful, and far more intelligent, offering all the content management capabilities of a CMS plus eCommerce, personalization, and experimentation. The power is the modern, open technology that connects with other commerce and marketing systems to provide feedback of every customer interaction across all digital touchpoints. The magic is the ability to use that information and optimize the next interaction. These connected, customer-centric experiences are the brand differentiators retailers need today.
Let's explore why DXPs are the new content and commerce engines that can bring your retail business from content-centric to customer-centric, and from channel-specific to omnichannel.
Can your CMS do this?
As customer shopping behaviors and expectations evolve, it's logical your content has to adapt and evolve accordingly, as does your technology to deliver it.
Traditional CMSs were designed to create, edit, manage, and publish content for your website or digital storefront. With the emergence of mobile apps, modern POS, social shopping, and IoT, a digital experience is far more than just browsing a site, viewing a product, or clicking a button. The best digital experiences combine content, commerce, and marketing to unify the entire customer experience at each touchpoint. They're orchestrated and personalized and integral in the customer journey and customer lifetime value.
A fully-featured DXP goes above and beyond traditional CMS and includes all of the following essential components:
Content management to serve as the central repository for your core content
Asset management for all your digital assets (images, videos, audio files, etc.)
Commerce, to enable digital storefronts, payment processing and order tracking
Customer relationship management, to track, manage and exploit customer data
Insights and analytics to analyze content and channel performance in real-time
Personalization and automation, to automatically create custom customer experiences
Experimentation so you can run A/B tests on your content to optimize performance
APIs and integrations, to share digital assets with third-party websites and devices
Furthermore, DXPs smoothly integrates with all your crucial backend business systems like your PIM, ERP, and third-party tools, providing you the ability to further manage things like email, advertising, and chat.
Download The Big Book of DXP to learn more.
Why industry leaders recommend DXP
Gartner describes a DXP as a set of core technologies used to compose, manage, deliver, and optimize contextual experiences across omnichannel digital touchpoints.
According to Forrester, A DXP provides the architectural foundation for flexible, agnostic core services to maximize scale, quality and insights across channels and systems. This is all while delivering context-specific tooling for practitioners to build, manage and optimize digital journeys on "owned" channels (web, mobile, messaging) and orchestrate third-party experiences (e.g., social, retail marketplaces).
Our partner Optimizely breaks it down like this: A DXP is a software that manages digital experiences across a broad range of digital touchpoints.
Both Gartner and Forrester recognize Optimizely as a leader in the category, and why we believe it's an ideal choice for our retail clients as part of their unified commerce ecosystem.
Is DXP the right choice for your retail business?
It's our responsibility at Thinkmax to ensure you have the tools and knowledge to make the best decisions for your business so you can adapt as quickly as possible to new market demands. If you're ready to learn more about the possibilities of DXP to secure your future in digital retail, reach out to an expert today.