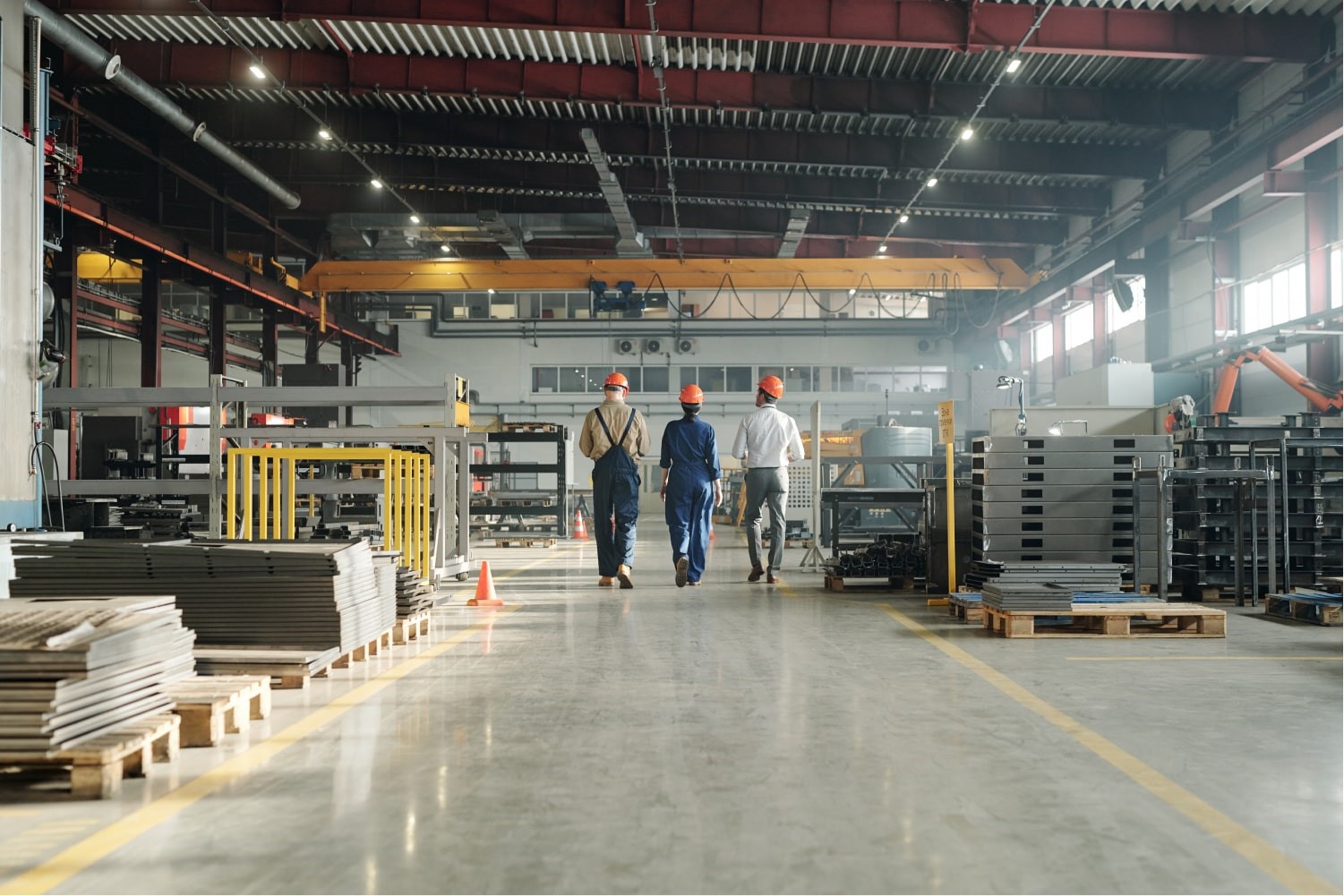 Take back control with real-time visibility of parts and productivity
Many discrete, process and mixed-mode manufacturers are modernizing their shop floor operations with Microsoft Dynamics 365 Supply Chain Management.
By empowering decision makers to optimize shop floor operations with total visibility of real-time data, your processes, efficiencies and productivity improve. As production cycles and equipment start running smoothly and more efficiently, organizations instantly experience a decline in wastage and overhead — and, consequently, an uptick in profitability.
Three ways to gain immediate value and improve decision making
Complete data: By offering complete data, insights, and other relevant information about the production processes and system performances, the shop floor control system brings the entire team on a single page. This helps keep the team motivated towards the shared goal of achieving greater efficiency and timely completion of the project.
Transparent data: With shop floor control, production managers can access more relevant data to understand and identify precisely what's happening on the shop floor. Accessibility to this insightful and actionable data also ensures that production managers can recognize impeding issues and take appropriate actions to optimize manufacturing efficiency.
Real-time data: Finally, with visibility into real-time and accurate data, production managers can ensure timely completion and delivery to clients.
With timely insights provided by the shop floor control system, production managers can identify potential issues (like falling stock of raw materials, low-quality standards) beforehand and take appropriate action.
The integrated alert systems further reinforce problem identification in the shop floor control system, which send timely notifications to users for valuable insights. Any adjustments made and actions taken in response to these alerts directly influence the overall efficiency of the production facility.
Integration with your MES
While many manufacturers use the native functionality in Dynamics 365 to control their manufacturing activities for machines, equipment and personnel, a solution is also available for advanced manufacturing requiring integration with their own MES. Incorporate data from external manufacturing execution systems to eliminate data silos, improve quality, and optimize production processes with manufacturing execution systems integration.
In the integrated solution, data exchange is fully automated and occurs in near-real time. Therefore, data is kept current in both systems, and no manual data entry is required. For example, when material consumption is registered in the MES, the integration ensures that the same consumption is also registered in Dynamics 365. Therefore, up-to-date inventory records are available to other important processes, such as finance, planning and sales.
Simplify tracking, scheduling, and reporting on WIP
Shop floor planning and control are crucial elements in managing efficient manufacturing operations. Having the tools in place to track, schedule and report the status of WIP from your floor-level provides the data needed to optimize production, control priorities, and minimize WIP and finished goods inventories.
Automate tracking
Rich parameters for tracking Bills of Materials (BOMs) and formulas (including co-products and by-products).
Combine with a route or detailed production flow that describes the operations and resources required to build that product.
Track operations resources by differing types and capabilities: by vendor, human resources, equipment, tool, location, and facility.
Optimize operations scheduling
Control the planning method by scheduling forward or backward from a given date.
Optimize the use of resources by scheduling productions based on the capacity of the resources. This approach also helps identify when alternative resources should be used.
Optimize the use of materials by scheduling productions based on the availability of the required materials.
Split operations into jobs scheduling based on dates and times for specified resources and calculate to finite capacity/materials/properties to ensure no overlap.
Report on WIP
Up-to-the minute data on material consumed during production which is automatically deducted from on-hand inventory.
Actual time each worker spent on WIP production jobs.
An entire overview of in-waiting, WIP, and finished manufacturing orders.
This type of visibility enables you to exploit that data into actionable decisions on things within your control to optimize processes, reduce waste, and increase productivity.
Why our clients choose Microsoft Dynamics 365 Supply Chain Management
Supply chain disruptions and market volatility heavily influence customer demand, 3 distinct challenges that are beyond the control for manufacturers. Being able to predict, adapt, or pivot is critical to meet customer expectations regardless of what's happening. This cloud-based, modular system is ideal for manufacturers because of its robust capabilities that accommodate an overall strategy for supplying a product, regardless of the product structure or manufacturing modes and principles.
Discover more powerful capabilities of Microsoft Dynamics 365 for Shop Floor control in our new eBook.