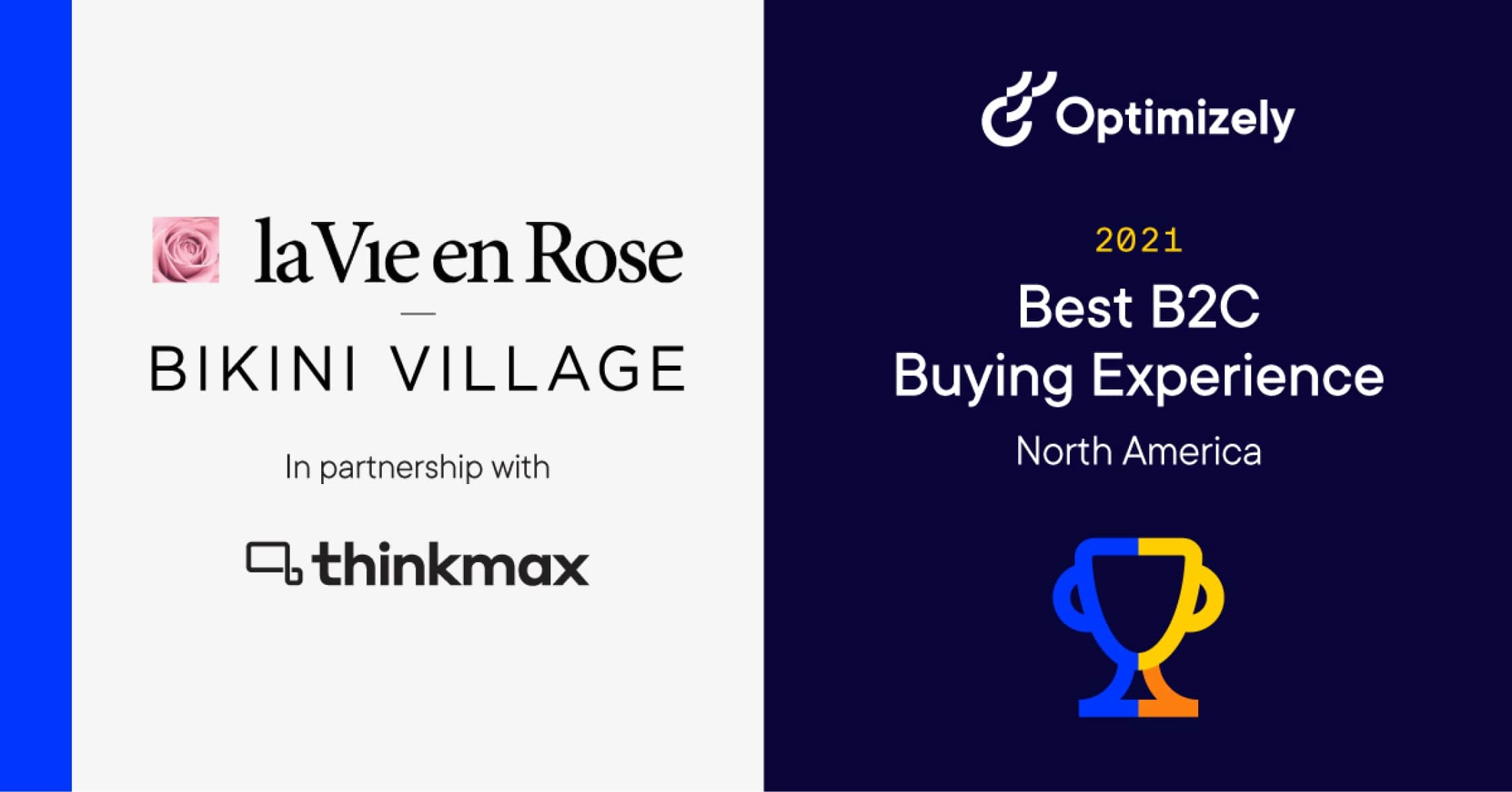 In the Summer of 2021, as retailers struggled to reprioritize their digital transformation initiatives to meet new customer expectations, la Vie en Rose rose to the occasion with two new, exceptional eCommerce experiences on the Optimizely Digital Experience Platform (DXP). Today, Optimizely recognized this achievement with a prestigious Best B2C Buying Experience Award.

Collaborating with the Thinkmax team of retail eCommerce experts, la Vie en Rose undertook the initiative to re-platform their existing eCommerce in order to modernize their retail ecosystem and bring their vision for unified commerce to life, integrating Optimizely.

With their new eCommerce experience running on Microsoft Azure Cloud, la Vie en Rose can now ensure their customers top-tier security of all personal and transactional information and deliver exceptional personalized experiences and conveniences they expect including an advanced mobile experience and sophisticated promotions. The scalability, elasticity and flexibility of the new infrastructure will allow la Vie en Rose to confidently face future evolution and growth.

We invite you to the Best B2C Buying Experience at: https://www.lavieenrose.com/  & https://www.bikinivillage.com/ 

About la Vie en Rose

Founded in 1985, Boutique la Vie en Rose Inc. has become the leading Canadian retailer specializing in lingerie and swimwear since its acquisition in 1996 by François Roberge. Employing more than 3,500 employees, the Montreal-based company has more than 204 stores across Canada and 89 others in 16 different countries. In 2015, they acquired the swimsuit and beachwear retailer Bikini Village along with its 48 stores, which now has over 69 stores nationwide.


About Optimizely

At Optimizely, we're on a mission to help people unlock their digital potential. With our leading digital experience platform (DXP), we equip teams with the tools and insights they need to create and optimize in new and novel ways. Now, companies can operate with data-driven confidence to create hyper-personalized experiences. Building sophisticated solutions has never been simpler. Optimizely's 900+ partners and 1100+ employees in offices around the globe are proud to help more than 9,000 brands, including Toyota, Santander, eBay, KLM and Mazda, enrich their customer lifetime value, increase revenue and grow their brands. Learn more at optimizely.com.