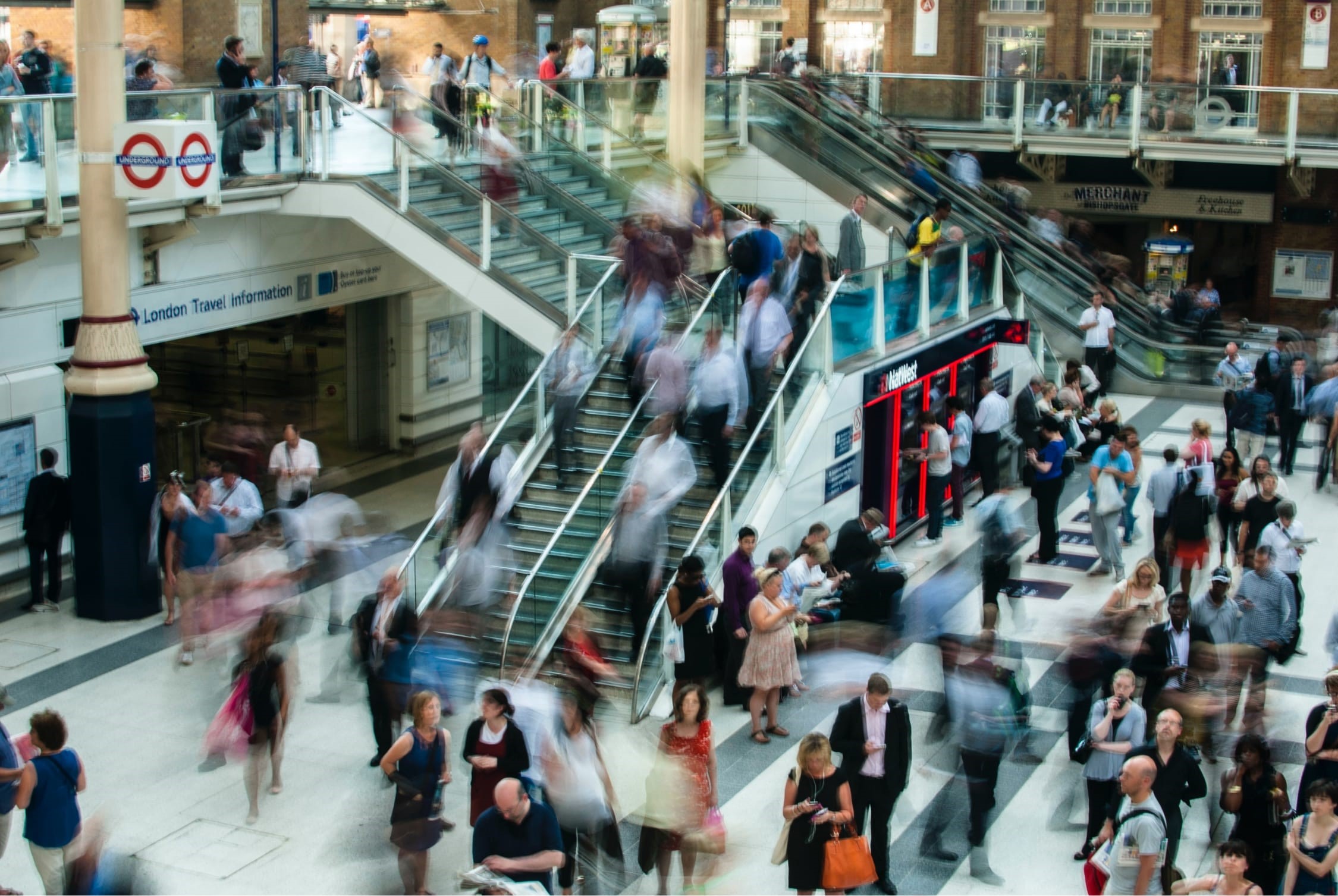 There's an abundance of information available on the web to help you investigate a new CRM. It's an important decision and investment, and there are so many considerations depending on your needs, the size of your organization, and existing technology ecosystem.
While Salesforce is a renowned leader that has dominated the CRM category for years, there are a lot of noteworthy reasons to consider a more modern, flexible and data-centric platform like Microsoft Dynamics 365. Cost being a big one, as well as usability and functionality, flexibility to adapt quickly to meet new expectations, and business value.

Fundamental considerations for your new CRM
One of the major concerns about implementing new technology is of course cost (upfront and ongoing), from setup and licensing, to operational and onboarding, to maintenance and support. Later in this article you'll find a high-level cost comparison between Salesforce and Microsoft Dynamics 365 CE (Customer Engagement), but first let's explore some other fundamental differences.

Usability over functionality
Forrester, Gartner, and Nucleus Research have all reported Microsoft as a technology leader in the CRM space. An industry-wide shift towards prioritizing usability over functionality gives Microsoft a significant edge over Salesforce. This is because most vendors have already been leveling the field in terms of functionality, whereas a modern, cloud-first solution like Microsoft Dynamics 365, built on a centralized data platform, not only delivers functionality, but also significantly reduces overall complexity and provides a highly intuitive user experience. Let's explore why.

Centralized ecosystem vs patchwork
Looking at the ecosystem of each platform, let's compare Microsoft Dynamics 365 CE platform vs Salesforce Customer 360. Salesforce first launched their CRM and grew success with the Sales module, followed by the Service module, then went on to build an ecosystem. They did so, successfully, by acquiring 3rd party software and solutions to integrate and package with their platform (field service, marketing, commerce and most recently a BI solution and Slack for collaboration). Like in any organization on a digital transformation journey, this patchwork model may help speed up time-to innovation, but the high level of complexity to integrate disparate systems results in far longer time-to-value, not to mention less agility moving forward.
That business model prioritizes adding functionality and mitigates usability. Compare that with the Microsoft D365 ecosystem which is built on a centralized Customer Data Platform (Dataverse), entirely with Microsoft technology that natively integrates with the entire CE ecosystem right out-of-the box. Every data point entered in any of the CE modules is instantly made accessible and visible in any other. It is built and designed this way to solve the problems today's organizations face with their increasingly demanding CRM requirements.
Furthermore, Microsoft Dynamics 365 CE integrates natively and seamlessly with all Microsoft applications, including the ones many of us use daily (Outlook, SharePoint, Word, Excel, Teams). Leveraging a single source of truth shared amongst all users improves collaborative decision making, empowers everyone to be more efficient and productive, all of which speeds up time to value even more.

Role-specific applications for customer engagement
Modular CRMs built on a centralized data platform are the holy grail for unified customer experiences, ensuring a single version of the truth is shared among your sales, marketing, customer service and field service teams.
Microsoft Dynamics 365 CE is a role-specific CRM, where the data is made easily accessible in role-specific modules and workspaces based on each role's specific tasks. With automation and simplified business process on the backend and an intuitive interface designed for usability, the most relevant and valuable data is always brought to light.
As an example, the D365 Customer Service application is a service hub not only for front-line agents but also for supervisors to manage the knowledge hub, set up and track KPIs and optimize case management. The usability is also designed around the customer journey. All data is presented in a simplified, user-friendly interface based on customized business process to follow every step of the customer journey, with them, in real-time. Powerful automation ensures the next best step is actioned, the most relevant knowledge base content brought forth, all while working in that screen. These powerful capabilities bring your customer service experiences to the next level.

Advanced analytics and AI
Having access to your centralized data in user friendly, role and task-based applications is already a tremendous advantage of a modular CRM like Microsoft Dynamics 365 CE. But ultimately, the value of your CRM is the ability to derive as much intelligence and insight as possible from that data. Microsoft D365's multi-layered AI-based analytics help companies maximize the value from their underlying CRM data. Enhanced AI features for each different business application and purpose take the data entered in the CRM and put it to work for the end user based on their specific needs and objectives.
Moreover, Microsoft recently introduced Copilot, bringing next-generation AI to every line of business. You can read more about the AI-infused benefits in Microsoft D365 via Copilot for your marketing, sales, and customer service teams.

Reporting at a glance
Microsoft D365 comes with out-of-the box BI and dashboard packages, making it easier for decision makers to visualize key KPIs faster and move on them quicker. It's also essential that these dashboards are customizable to serve specific needs for your reality.
Large organizations often rely on in-depth reporting requiring cross-referencing of data with your CRM and other systems. Microsoft Power BI integration allows for exactly that. As mentioned earlier, with the Microsoft Dynamics 365 ecosystem, all the data resides in a centralized Dataverse making reporting a lot easier.

Costs comparison
If any of the above resonated with you, the cost differences below should really hit the mark. Obviously, a deep dive into cost consideration is required for this type of large investment. But to paint a picture for you, our team put together this cost comparison while building their webinar on this same subject.
When it comes to licensing costs, Microsoft Dynamics 365 comes in significantly lower than Salesforce (according to each vendor's website):
Sales, Customer Service and Field Service: 37% less

Marketing: 40% less

BI Tools: 71% less

App Builder: 20% lower
In terms of other important cost considerations depending on your business needs, key features such as sandboxes, data storage, data backups, support plans and SLAs can add up to significantly more investment. Not with Microsoft D365. It includes sandboxes, data backups, and base level support out-of-the-box (each incur additional costs with Salesforce), data storage costs are much lower with D365, and SLAs are 99.9% with D365, whereas Salesforce does not even offer any.
Next step
If you are in the market for a new CRM, we're here to help. Our Microsoft D365 CE experts can answer all your questions. We also invite you to watch this on-demand webinar to expand on the topics covered in this article.