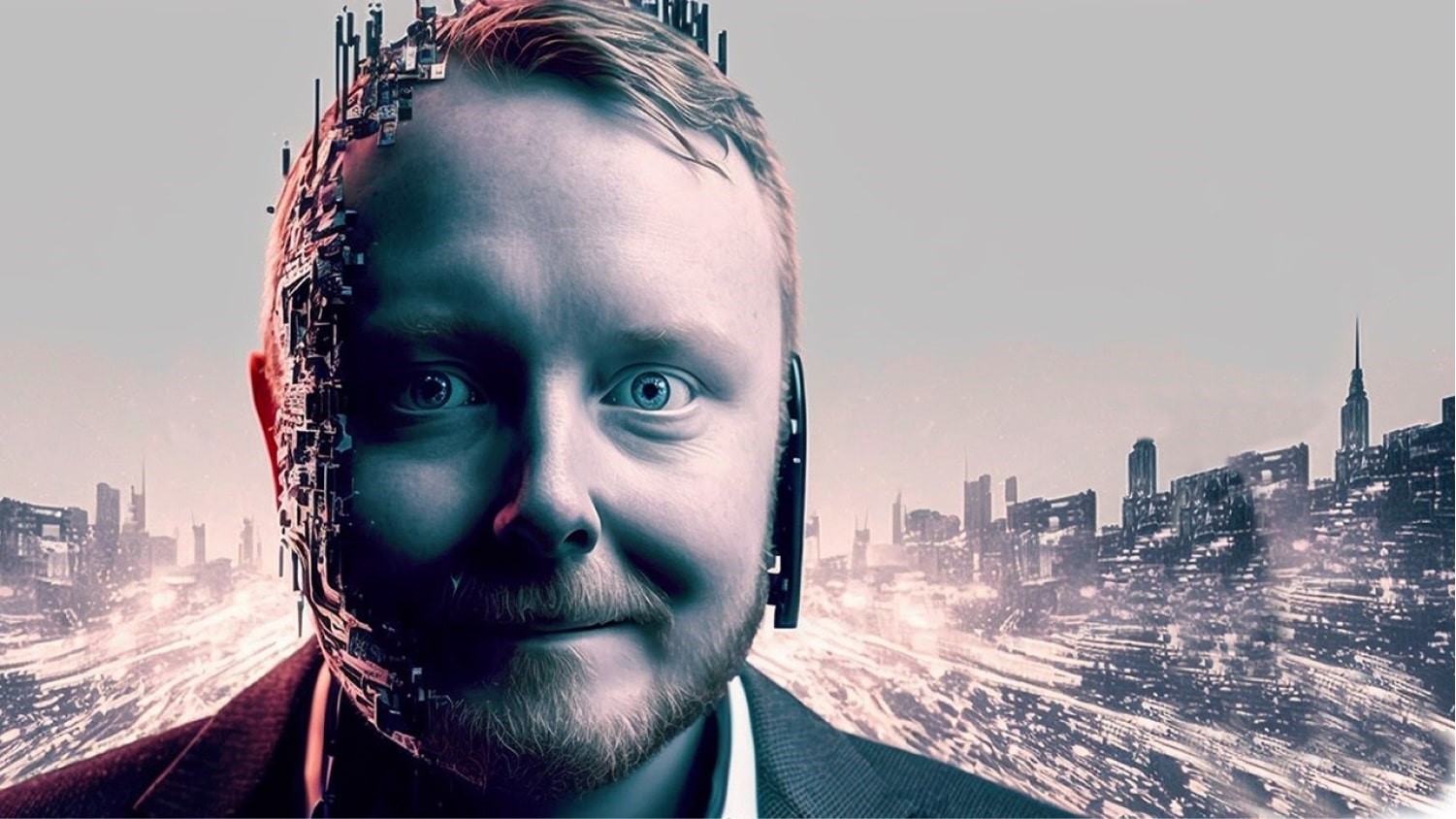 Gain predictive insights for better forecasting and customer engagement
AI-powered tools continue to revolutionize the way businesses generate leads, automate sales processes, and analyze market data. Over the past 20 years I have helped transform how hundreds of companies sell, by implementing cutting edge Customer Relationship Management (CRM) technologies. It's amazing to see how much sales has evolved over the past decade alone; much of this change has been driven by how modern customers purchase products or services. One thing we can hopefully all agree on, sellers must have social selling and AI-enabled technologies to effectively compete in the modern world.
Here are my 10 key ways Artificial Intelligence (AI) is transforming how modern sales organizations thrive. Moreover, here is how to unlock these features and leverage them within your own organization via the Microsoft Dynamics 365 Sales application suite and Copilot.
Lead Scoring & Prioritization
Sales people frequently have challenges focusing on the right leads. AI-powered tools are able to scan webpages and enrich lead information, as well as create detailed profiles to determine the best sales strategy. AI can also monitor their behavior in real-time, allowing for quick and meaningful engagement once a lead or sales opportunity is scored accordingly. Learn more about Predictive Lead and Predictive Opportunity Scoring.
Sales Forecasting
AI can use historical sales data and other factors such as seasonality, industry trends, and economic indicators to predict future sales. This can help sales teams plan their resources, set targets, and make better decisions. Learn more about Sales Insights.
Personalization
AI-enabled tools can analyze customer behavior and create personalized content, resulting in improved customer relationships. AI-enabled systems can even act as virtual agents, answering customer sales related queries, providing tailored pricing and even initiating sales conversations. Learn more about Power Virtual Agents via a Guided Walkthrough and Customer Behavioral Analytics.
Sales Coaching
AI can analyze sales conversations and provide feedback to help salespeople improve their pitch, objection handling, and negotiation skills. Moreover, sales managers can review recordings and use them as coaching tools to help their teams grow. Note, successful coaching will typically increase win rates and deal sizes from 25-50% Learn more about Conversation Intelligence and Customer Sentiment.
Sales Process Automation
AI can automate routine tasks such as data entry, scheduling, and follow-up emails, freeing up salespeople to focus on more valuable activities such as relationship-building and closing deals. Note, responding to a customers inquiry within 5 minutes of it being received, leads to an 8x greater conversion rate (even if the response is automated). Learn more about Viva Sales & Microsoft Teams.
Market Analysis
AI-powered analysis can derive insights from market data, such as competitor pricing, customer preferences, and sales trends. AI-enabled systems can monitor markets allowing businesses to respond quickly to dynamic conditions. Learn more about Customer Insights 3rd Party Data Enrichment Features.
Documentation Generation
AI is now able to help sales teams rapidly generate sales proposals and contracts based on existing templates. This significantly reduces administrative sales tasks and allows sales teams to focus on relationship building. Note, sales reps typically spend over 60% of their time on admin activities. If AI can reduce this by even 10%, it adds up to an extra month of productivity each year. Increased productivity = increased sales. Learn more about Microsoft Copilot and AI enhanced productivity.
Customer Churn
AI has the ability to analyze customer spend or product usage patterns to determine if a customer is a churn risk. Once identified a sales account manager can spring into action and take the recommended steps to ensure the customer remains loyal to their brand. Learn more about Customer Insights and Churn Modelling.
Reduce Ramp-Up
Many industries have a sales person ramp up time of anything from 6-12, sometimes even 18 months. With the combined sales coaching, documentation generation and process automation capabilities above. Note, AI can reduce a sales persons ramp up time from 25-50%. Learn more about native Sales Accelerators.
Upsell & Cross Sell
AI helps sales teams upsell and cross-sell by effectively analyzing customer consumption behavior. Product recommendations are created by seamlessly segmenting customer profiles, analyzing historical spending patterns, then creating personalized or targeted recommendations for sales to offer. Note, cross-selling takes minimal effort and increase sales by over 20%. Learn more about Identifying cross-sell and upsell opportunities with timely product recommendations.
In conclusion, AI-powered tools are revolutionizing the sales process, streamlining mundane tasks, improving lead generation, and providing insights into customer behavior and market trends. With the ever-evolving capabilities of AI, businesses can stay ahead of the competition; maximize their sales potential by significantly enhancing the efficiency and effectiveness of traditional CRM sales tools, while enabling sales teams to improve customer experience and drive more revenue.
If you would like to see any of the above AI features within the Microsoft Dynamics 365 CE (CRM) platform, please let us know.
Written by Richard Dennis – Digital Business Transformation, D365 CRM & ERP Implementation Specialist