Thinkmax proudly sponsored Store 23, the Retail Council of Canada's (RCC) annual conference for the fifth consecutive year held in Toronto on May 30-31, 2023. The event brought together retailers seeking insights and solutions to navigate the dynamic landscape of the retail industry.
Adapting and thriving in an evolving environment
The conference emphasized the significance of adapting and thriving amidst constant economic and social changes that are impacting retailers. After two challenging years dealing with the pandemic, retailers now face additional hurdles such as inflation and geopolitical issues affecting supply chains and purchasing power. Successful retailers were those who recognized the need for technology adoption and digital transformation, swiftly implementing changes in order to stay ahead. Infrastructure security, operational efficiency, and enhancing the overall customer experience have become top priorities.
Enabling technology adoption and embracing change
Thinkmax, a leading provider of retail solutions, has been at the forefront of helping clients embrace change and accelerate their technology adoption. With the Thinkmax retail blueprint solution leveraging the Microsoft Dynamics 365 business application suite and Azure Cloud ecosystem, retailers can realize their vision and achieve their business objectives.
During the conference, Thinkmax showcased the success story of Birks, highlighting how Microsoft Dynamics 365 Customer Engagement empowered them to create an advanced waitlist solution. This innovative approach enabled Birks to track customer preferences and promptly respond to replenished stock. Attendees gained valuable insights into leveraging technology for personalized and seamless customer experiences, even amidst supply chain challenges.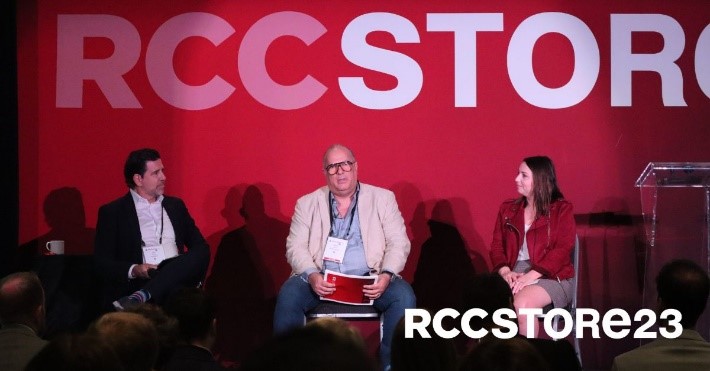 AI's transformation of the retail industry
Artificial intelligence (AI) emerged as a central topic at Store 23, revolutionizing the retail industry by automating tasks previously performed by in-person workers. This enables employees to focus on complex customer issues. AI has the potential to transform every aspect of retail businesses, replacing intuition with intelligence and providing a visionary outlook for the future. Integration with other key technologies such as video analytics, allows retailers to gain valuable insights into consumer behavior and optimize merchandising strategies.
Leveraging AI innovations
Thinkmax's partnership as a Microsoft Inner Circle member enables us to leverage cutting-edge AI innovations from the global leader in AI. This partnership extends across various Microsoft products including productivity tools like Office and Teams, as well as business applications like Dynamics 365 and the Azure Cloud infrastructure. By harnessing the power of AI and Microsoft's ecosystem, Thinkmax delivers innovative solutions that encourage transformation in the retail industry.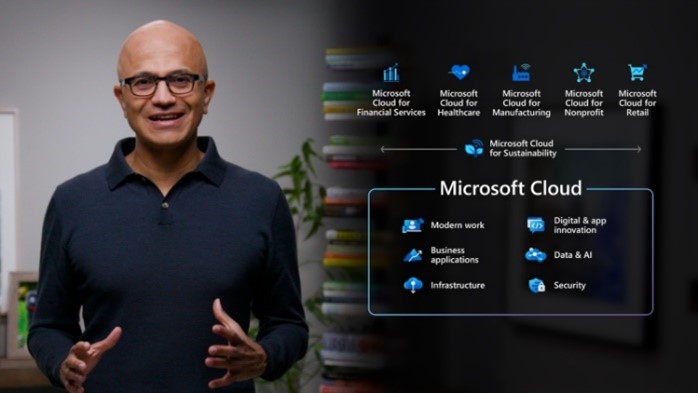 Source: Microsoft
Looking forward to Store 24
Store 23 provided retailers with a platform to explore critical issues and advancements in the retail industry. It also highlighted the importance of adapting to change, embracing technology, and leveraging the transformative potential of AI.
The Thinkmax team was delighted to reconnect with industry members in person at the conference, which was a privilege after enduring two years of the pandemic. Face-to-face engagement allowed for valuable networking and relationship-building. Looking ahead, Thinkmax eagerly anticipates attending next year's Store 24 conference to continue learning from industry experts, showcasing innovative solutions, and sharing more success stories from their clients. As the retail landscape continues to evolve, Thinkmax remains committed to being at the forefront of technological advancements and helping retailers thrive in an ever-changing market.