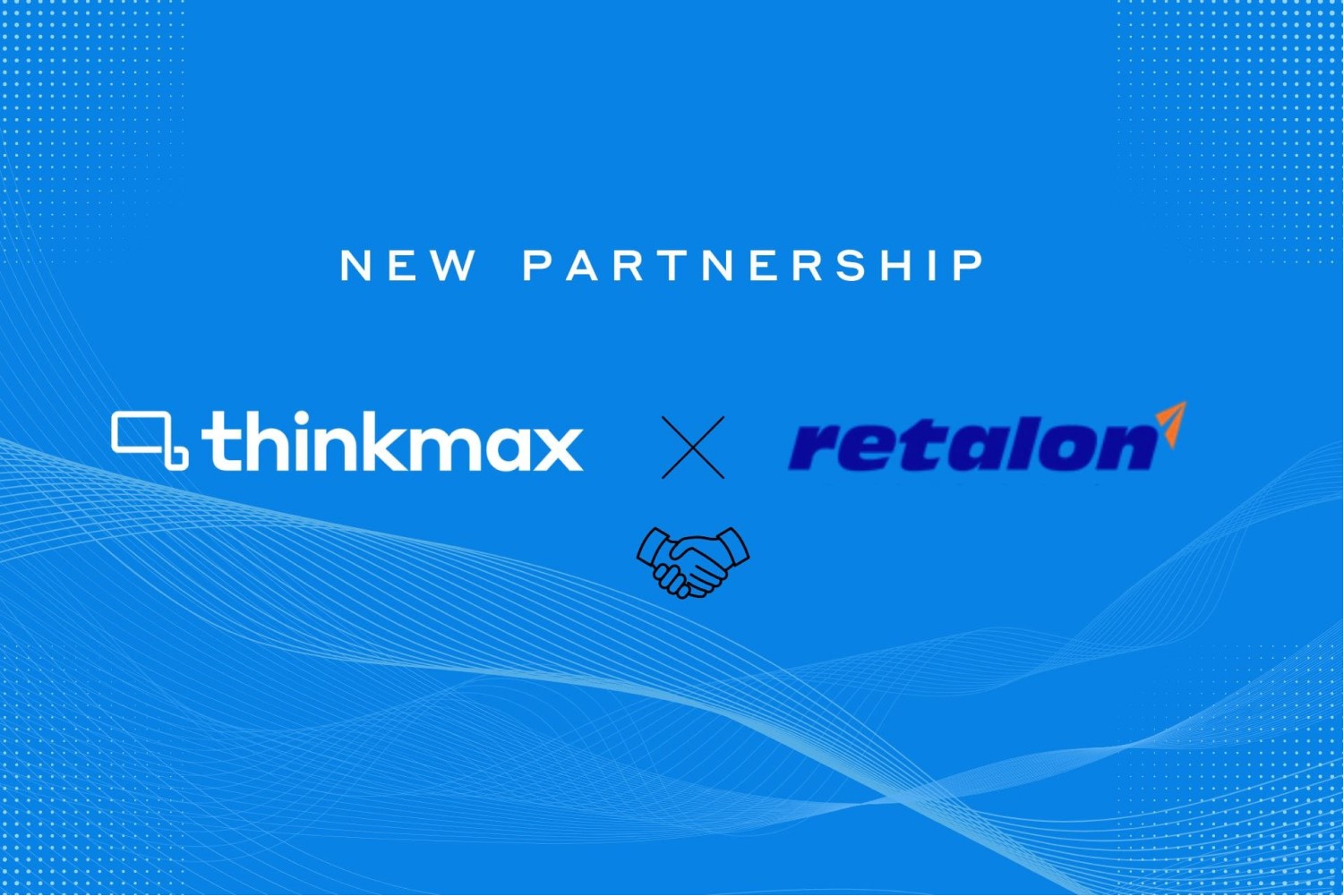 Retalon announces partnership with Thinkmax to accelerate digital transformation for retailers through AI-driven advanced analytics and unified commerce platforms.


Toronto, October 10, 2022 - Retalon, an award-winning provider of AI and predictive analytics has joined efforts with Thinkmax Consulting Inc. to implement leading-edge technologies for major retailers in Canada who are taking steps to undergo deep digital transformations.
Working in collaboration with Thinkmax, Retalon will play a key role for retailers by delivering its advanced analytics and AI solutions for their ERP environments through Microsoft Dynamics 365. This will allow retailers to quickly deploy Retalon's advanced AI-driven analytics solutions for planning, inventory, lifecycle pricing, and much more at the click of a button.
At the same time, Thinkmax, a sought-after business strategy and information technology consulting firm, will use its expertise to guide these retailers to unified commerce solutions that streamline their business processes, integrate digital experiences, and accelerate their digital transformations–with the end goal of bringing data together across each level of retailer business in ways that transform them to operate more efficiently and effectively.
Leading retailers are reimagining their businesses in the digital age and seeking modern digital technologies to create new — or modify existing — business processes, culture, and customer experiences that meet changing business and market requirements. In fact, digitally savvy retail businesses recognize that success depends on how quickly they gain and use insights from their data, how accurately they can predict consumer behavior, and the speed with which they can make in-demand products available. Strong digital transformation strategies and AI-driven analytics solutions will help them accomplish this and stay ahead of the curve.
"We are honoured and excited to be partnering with Thinkmax to help solve the most pressing needs that retailers and consumer good companies have today," said Mark Canning, Vice President, Microsoft Partnership, Channels & Business Development at Retalon. "Thinkmax's industry experience and technical expertise with leading - edge technologies made it a natural fit between our two organizations. Thinkmax's deep Microsoft expertise in implementing solutions in the Microsoft Dynamic's ecosystem and Retalon's AI & Predictive Analytics Platform & integration to Dynamics 365 will help retailers & consumer goods companies make faster and more intelligent decisions that will improve their operations, customer experience, revenue and profit."
"We're excited to partner with Retalon to complement and enrich the Thinkmax Retail Blueprint for unified commerce experiences with this vital AI component," said Kais Makhlouf, Vice President Commerce Practice Lead at Thinkmax. "Retalon's advanced AI-driven analytics solutions for planning, inventory, and lifecycle pricing are absolute musts for any retailer wanting to successfully navigate today's supply chain challenges and consumer market fluctuations. Leveraging Retalon's solution with Microsoft Dynamics 365 ecosystem is a game changer for our clients."
About Retalon
Retalon is an award-winning provider of advanced Retail AI solutions for planning, merchandising, inventory optimization, pricing, promotion, and markdowns. From inception, Retalon solutions were built on one unified platform powered by Predictive Analytics & AI resulting in higher accuracy and the ability to optimize unique and complex retail processes.
For more information, visit retalon.com
About Thinkmax
Leveraging advanced industry and technical expertise with leading-edge technologies, Thinkmax implements efficient and innovative solutions streamlining business processes, unifying digital experiences, and enabling transformative change. With offices in Canada and the US and partnerships with world-leading organizations, Thinkmax's human-centric, hands-on approach, and proven methodology build sustainable solutions and enduring relationships for ongoing success.
For more information, contact us now.
Media Contact
Vladimir Ilinov, VP Marketing - Retalon
pr@retalon.com
Kais Makhlouf - VP Digital - Thinkmax
kmaklouf@thinkmax.com