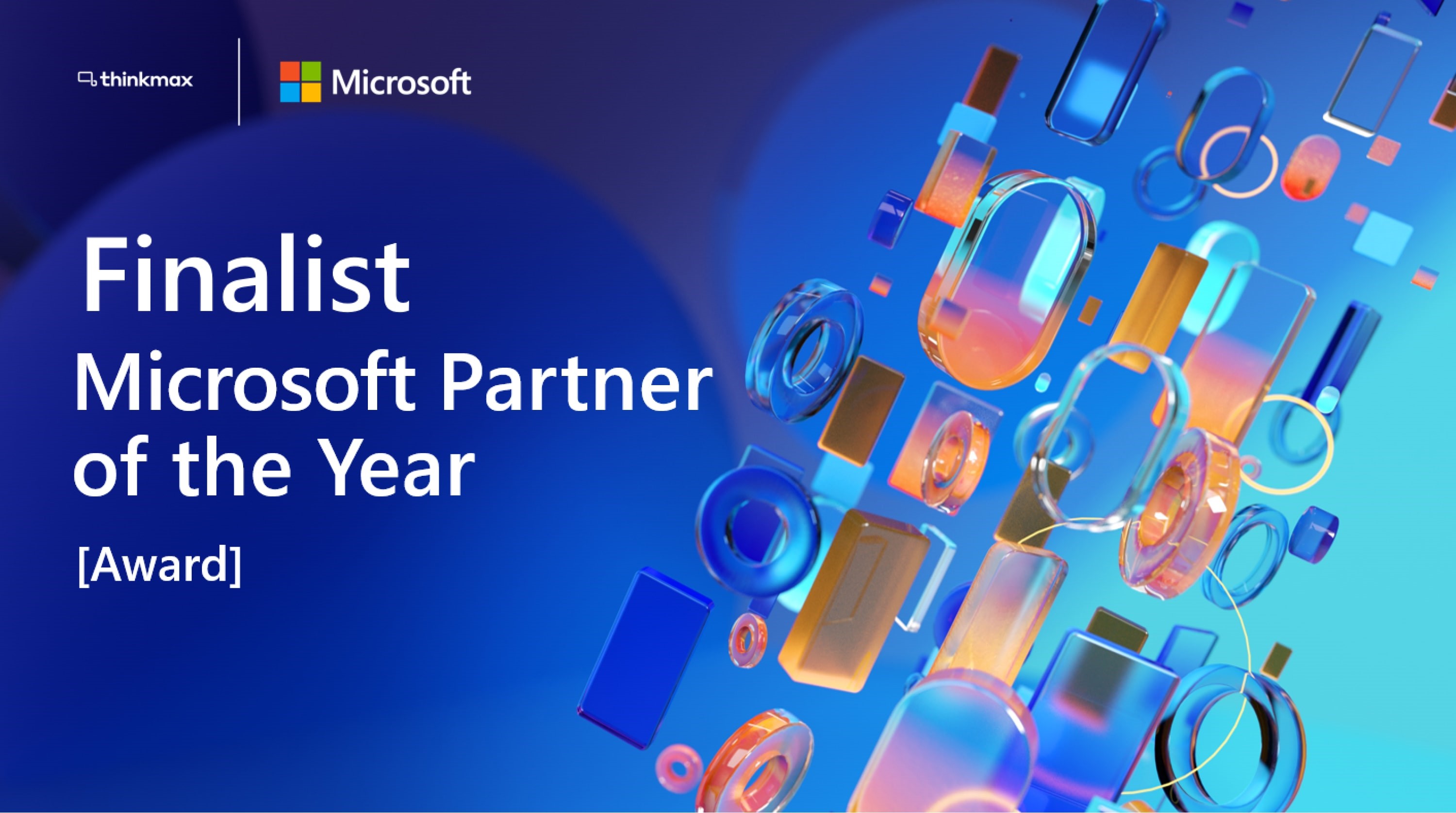 Thinkmax recognized as a finalist of 2021 Microsoft Dynamics 365 Commerce Partner of the Year
Montreal, Quebec, Canada — July 9, 2021— Thinkmax today announced it has been named a finalist of Dynamics 365 Commerce 2021 Microsoft Partner of the Year Award. The company was honored among a global field of top Microsoft partners for demonstrating excellence in innovation and implementation of customer solutions based on Microsoft technology.
"We are excited and proud to be recognized by Microsoft amongst global partners for our accomplishments around Dynamics 365 Commerce" said Marc Belliveau, President, Thinkmax. "This great recognition is the outcome of our unified commerce vision and expertise leveraging a comprehensive industry blueprint platform to help clients accelerate their digital transformation and tackle evolving business-to-consumer (B2C) and business-to-business (B2B) commerce challenges and opportunities."
The Microsoft Partner of the Year Awards recognize Microsoft partners that have developed and delivered outstanding Microsoft-based solutions during the past year. Awards were classified in various of categories, with honorees chosen from a set of more than 4,400 submitted nominations from more than 100 countries worldwide. Thinkmax was recognized for providing outstanding solutions and services in Dynamics 365 Commerce in North America.
The Microsoft Partner of the Year Awards acknowledge outstanding successes and innovations by partners in over 100 countries and in a wide variety of categories, including partner competencies, cloud-to-edge technologies, entrepreneurial spirit and social impact.
"I am honored to announce the winners and finalists of the 2021 Microsoft Partner of the Year Awards," said Rodney Clark, corporate vice president, Global Partner Solutions, Channel Sales and Channel Chief, Microsoft. "These remarkable partners have displayed a deep commitment to building world-class solutions for customers—from cloud-to-edge—and represent some of the best and brightest our ecosystem has to offer."

About Thinkmax:
Leveraging advanced industry and technical expertise with leading-edge technologies, Thinkmax implements efficient and innovative solutions, streamlining business processes, unifying digital experiences, and accelerating transformative change. With offices in Canada and the US and partnerships with world-leading organizations, Thinkmax's human-centric, hands-on approach, and proven methodology build sustainable solutions and enduring relationships for ongoing success.

For additional information, please contact:
Kais Makhlouf - VP Digital
kmakhlouf@thinkmax.com