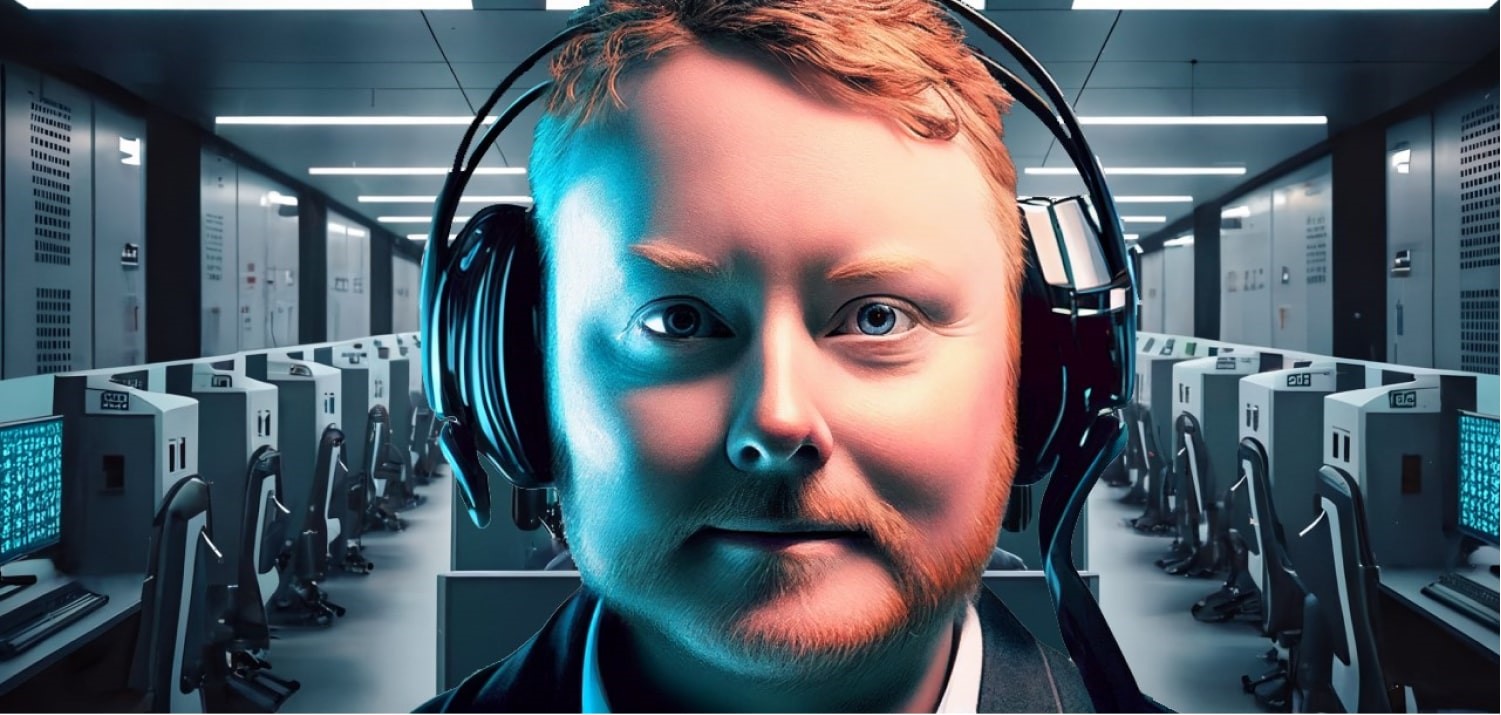 As customer service rapidly evolves in the digital age, the use of Artificial Intelligence (AI) is becoming increasingly popular. Over the past 20 years I have dedicated much of my career to helping companies implement Customer Relationship Management (CRM) including customer service platforms. It has been amazing to see the positive impact a strong customer service platform contributes towards an organization's growth and overall success.
As AI becomes more consumable, we are seeing a fundamental shift around how customer service departments operate. In a world of increasing costs, limited internal resources and where customers have increasingly high expectations; customer service departments must become more efficient, be able to do more with less and have the right tools for their employees to address complex customer issues quickly and via multiple channels.
Here are my top ten AI recommendations, that will transform your customer service team resulting in increased efficiency, customer retention and satisfaction. One of these features just reduced our customers incoming call volume by 23%, can you guess which one it was? Please leave your thoughts in the comments section.
AI-Assisted Live Chat BOT's
AI-Assisted Virtual Agents AKA BOT's have several key benefits. These include being able to feed the virtual agent with predefined content or having the virtual agent reference content from an existing data sources. This enables case deflection so customer service representatives (CSR's) can focus on more important cases, moreover it enables your customers to self-service and find the answers to questions quickly, conveniently and 24/7. Learn more about Microsoft Power Virtual Agents
Proactive Support
AI is increasingly being used to proactively reach out to customers before they have to contact customer service. This helps organizations identify and resolve customer issues faster, leading to better customer service and higher customer satisfaction. Consider when a product issue or recall is identified, AI can automatically send customers resolution details. Or consider where a customer service platform is connected to a customer's product via IOT. If the product fails AI will step in to send the customer a fix or field service technician to resolve the issue. Learn more about connected customer service
Quicker Decision Making and Case Resolution
AI can analyze customer data to help CSR's make better decisions when providing customer support. AI can identify customer trends and help CSR's understand the customers needs and provide a better experience. Consider when a CSR receives a new case or call from a customer, AI will suggest similar cases and knowledge articles to help the CSR address the issue quicker with accurate information. Learn more about AI suggestions for knowledge articles
AI Case Routing
AI can take over customer service task assignments and routing. Being able to leverage AI to understand a customer issue, help the customer self fix, automatically resolve by sending the customer an article or by creating a case and intelligently routing it to the correct team or CSR by skill type.
Learn more about AI intelligent routing and assignments or Learn more about AI intelligent skill finder
Sentiment Analysis
AI now has the ability to analyze customer communications and provide CSR's and managers with a customer sentiment rating. Understanding a customer's sentiment (happy or sad) before or after an interaction is important and can be leveraged for automated customer retention activities.
Learn more about analyzing real-time customer sentiment
Real-Time Translation
CSR's need to engage with customers from around the world and in many different languages. AI can translate conversations that are exchanged between the agent and customer or among agents internally. This feature removes the necessity of routing conversations only to agents who know the language being used by the customer and allows organizations to harness the value from their total workforce. Learn more about real-time translations between agents and customers
Call Quality Cataloguing
As a supervisor, it's useful to be able to monitor the calls between your agents and customers to ensure quality. With a combination of call transcription and sentiment analysis; AI enables organizations to improve customer engagement and CSR quality of service by highlighting the sentiment from calls where CSR's may be underperforming. Learn more about call recording and transcription services
Automated Follow-ups
Follow up effectively with AI-driven recommendations. CSR's can leverage AI to reduce manual note taking with full transcripts from customer calls. Moreover, leverage AI to drive follow-up actions such as reminders, assignments or sending fix articles. Note within the D365 ecosystem this functionality is currently being rolled out in Viva sales, it is not available for customer service agents as of March 2023.
Automated Knowledge Article Creation
AI can help reduce the lengthy process of writing knowledge base articles or customer content creation. More and more CSR's are leveraging AI to rapidly create standard operating procedures or issue resolution processes. Note within the D365 ecosystem this functionality is currently being rolled out in D365 marketing, it is not available for customer service agents as of March 2023.
Automating Customer Authentication
Traditional customer authentication can take time and be frustrating. AI arms organizations with a wide range of automated authentication capabilities including biometric authentication to confirm a customer identity in seconds based on inherent voice and speech biometric patterns. Learn more about biometric authentication within Microsoft's Digital Contact Center Platform
In conclusion, AI can help customer service departments become more efficient, provide better customer service, which intern leads to higher customer satisfaction. As AI continues to evolve, customer service departments need to take advantage of the latest AI technologies to retain their customers and stay ahead of the competition.
If you would like to see any of the above AI features within the Microsoft Dynamics 365 CRM platform, contact me.
Written by Richard Dennis – Digital Business Transformation, D365 CRM & ERP Implementation Specialist at Thinkmax