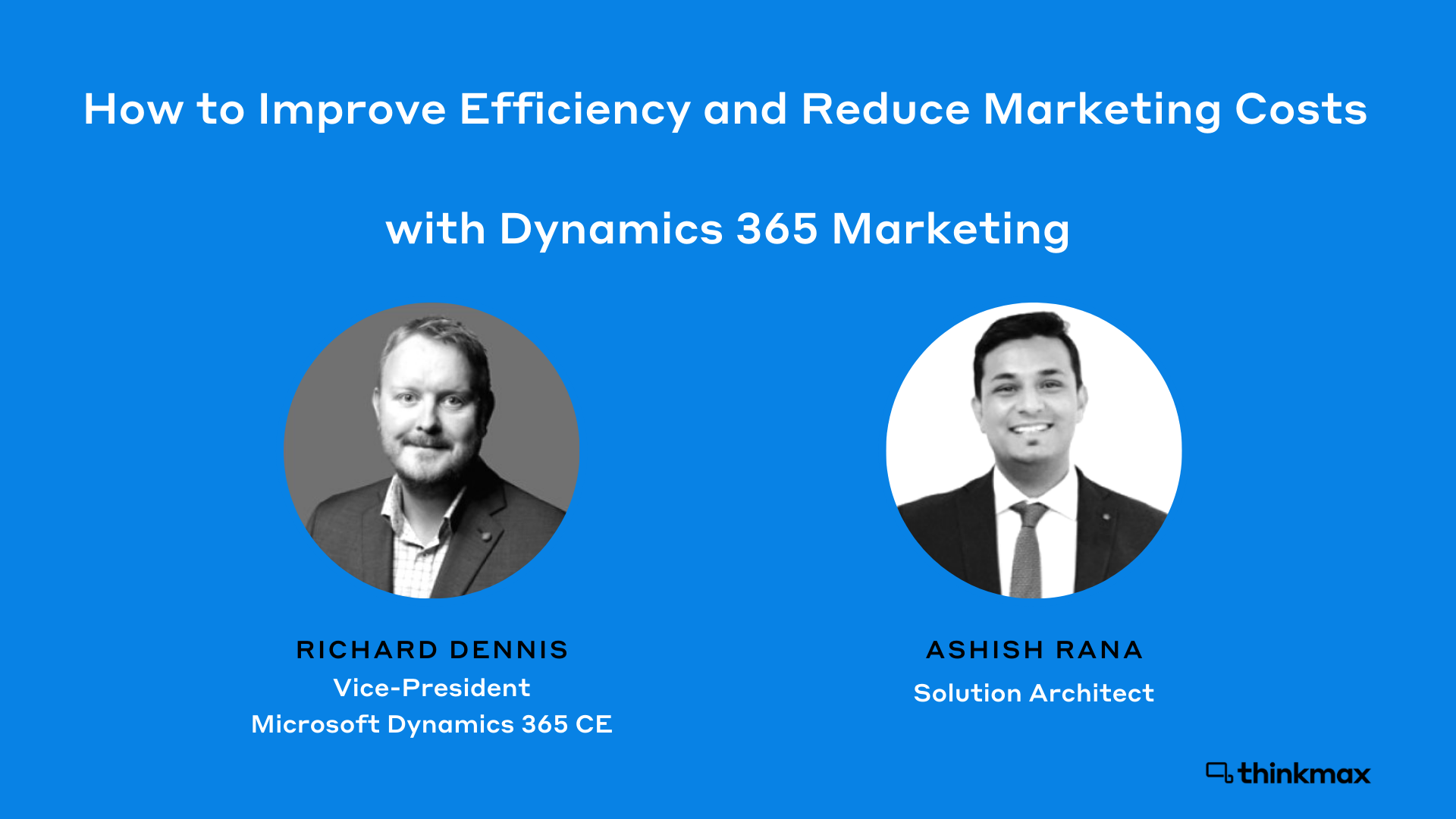 The biggest challenge today's marketing teams face is being able to plan, segment, execute, and track marketing campaigns quickly and efficiently without the use of dozens of separate, unconnected, and expensive marketing tools.
This is why Thinkmax Solution Architect Consultant, Ashish Rana, and Vice-President, Dynamics 365 CE, Richard Dennis are joining forces to give you to a glimpse at the key capabilities of Dynamics 365 Marketing suite for Customer Engagement.


Attend this webinar to learn:
How to plan, create, and execute a campaign to targeted audience.

How to define a simple, or complex customer journey for your buyers.

How to plan and manage social media posts, and get insights on the responses.

How to plan, create, and execute a successful online or in-person event in D365 Marketing.
Do you want to watch the replay? Submit the form to access the recording.