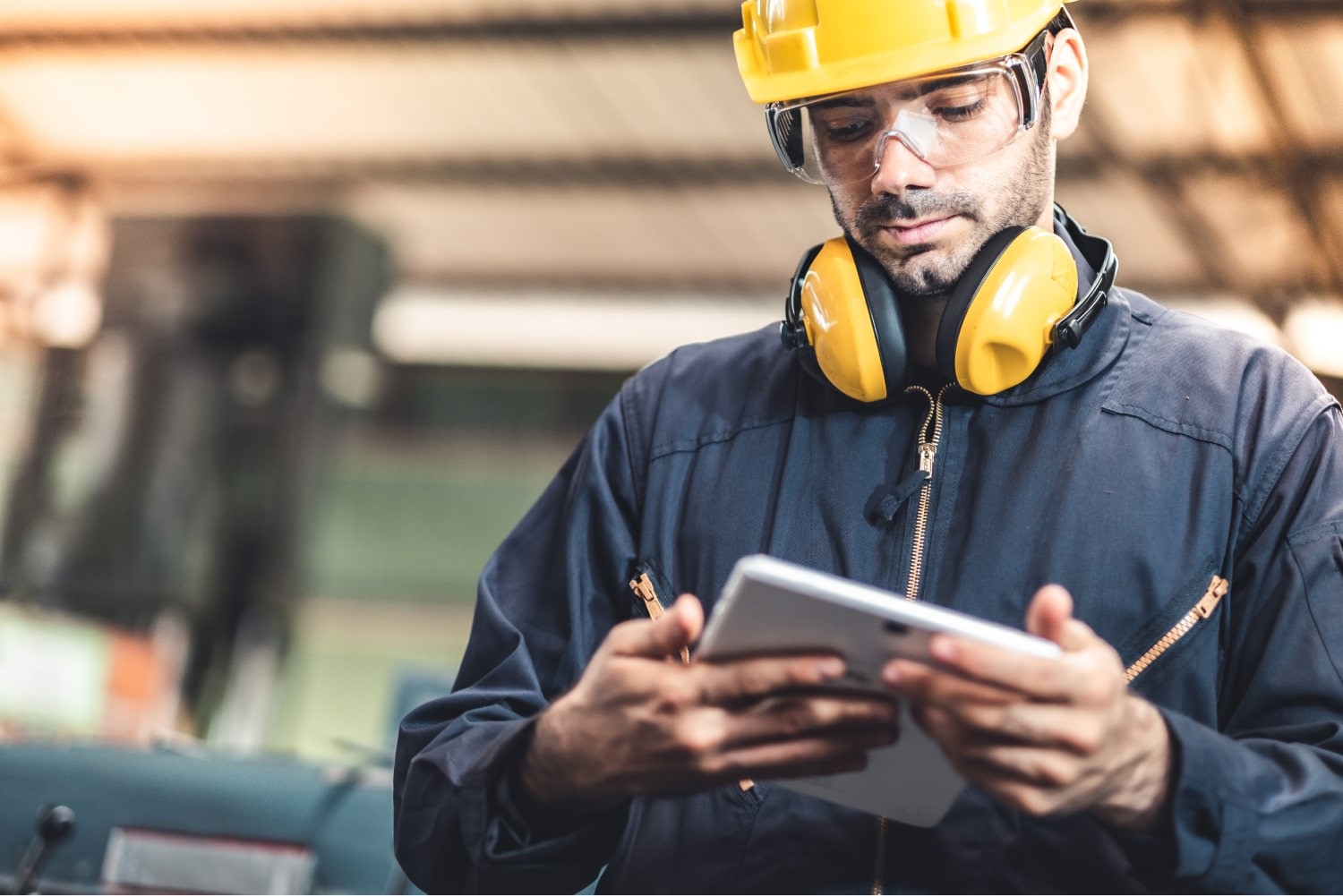 A connected factory empowers everyone with visibility across operations
Making supply chain data more accessible to key decision makers has become a top priority for manufacturers, right down to shop floor operations, and visibility into inventory, raw materials and WIP goods.
With better visibility you're armed to take charge of production; seeing, predicting, and avoiding problems before they appear.
By taking charge of what's within your control, you can better ensure customer demands are met. By being better prepared to react to things that are beyond your control, like supply chain disruptions or volatile market, you can seek alternative solutions.
Download our new Shop Floor Control eBook
Here are three benefits of shop floor visibility
Take immediate action
Often, supervisors and managers are the last persons to know about issues affecting operations on the shop floor. However, with a shop floor control system in place, supervisors and managers have access to real-time data and analysis of all production processes. This visibility empowers them to collaborate more effectively and turn that valuable data into actionable insights to solve issues faster and save time and costs.
Lower cost of operations
There are many ways to save. Eliminating the time and resources required for manual data entry by replacing them with automated processes results in immediate gains in time efficiency and lower overhead costs. With visibility into real-time situations, decision makers can take timely actions that avoid production halts which cost massive money. Not to mention the many ways to lower production costs by eliminating inventory overheads, avoiding delayed shipments, reducing lead times, and cutting waste.
Improve processes
One of the most important benefits of shop floor control is identifying inefficient systems, equipment, or processes in the production facility. With visibility into the entire production floor, it's easier for production managers to design, implement and track process improvement. With modern tools in place that facilitate the jobs for operators on the shop floor and sharing data transparently, they will be far more motivated to adopt new processes.
Access to real-time data empowers everyone
Having connected factories is one thing, but it's ensuring accurate data is accessible to the right people at the right time that will empower your decision makers to optimize shop floor operations. In addition to the visibility described above, one of the biggest challenges of manufacturing shop floor control is understanding equipment efficiency and downtime. These data points are directly linked to your company's bottom line and EBITDA. A connected factory with IoT sensors and devices providing real time data and insights make for a smart factory, increasing uptime and productivity.
The data and insights from the shop floor control systems can be gathered and accessed through dedicated workstation terminals or from any digital device. The information collected by the system can also be relayed to all concerned departments and team members involved in the project.
With centralized data between operators and managers throughout the entire production process, much of the guesswork can be replaced by highly intelligent planning, manual errors can be eliminated, and downtime can be minimized.
Want to learn more about solutions to optimize Shop Floor operations? Download the eBook!