Managed Services Activities
Monitoring & Support
A dedicated and skilled Thinkmax support team brings a proactive and empathic attitude to ensure clients have 24/7 help them with any issue that might rise.
Optimization
Knowledgeable teams work closely with client stakeholders to optimize every possible process, functionality or experience to achieve better performance and efficiency on every platform.
Evolution
Thinkmax client management team and architects engage with every client to plan ahead and build evolution roadmaps leveraging new functionality or capabilities.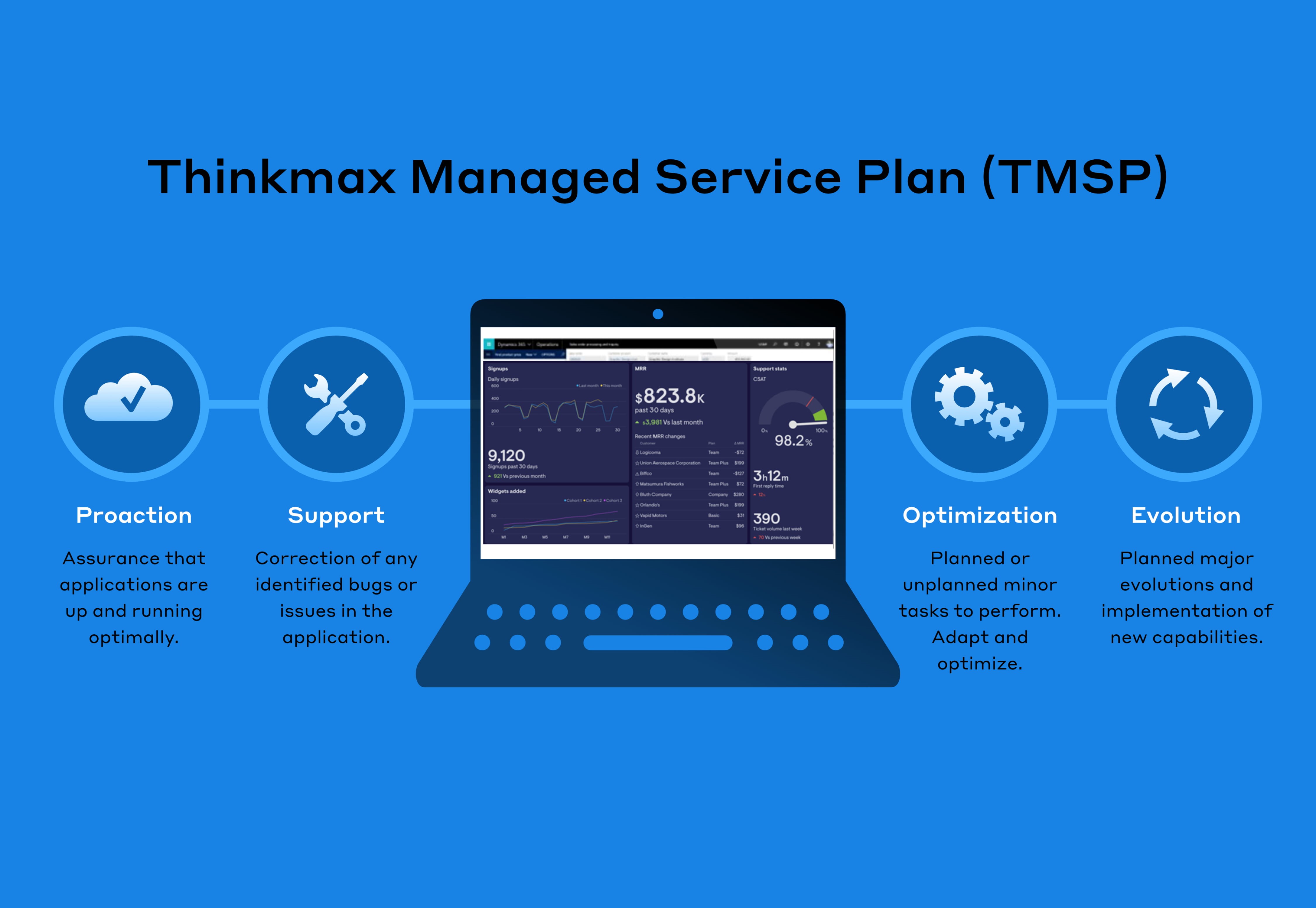 A Plan for a Longstanding & Successful Partnership
Thinkmax's commitment with every client is to build a mutually successful and evolving partnership. Our Managed Services Plan (TMSP) is an à la carte program adaptable for each client in order to support their post-launch operations and digital evolution.
Tell us about your challenges