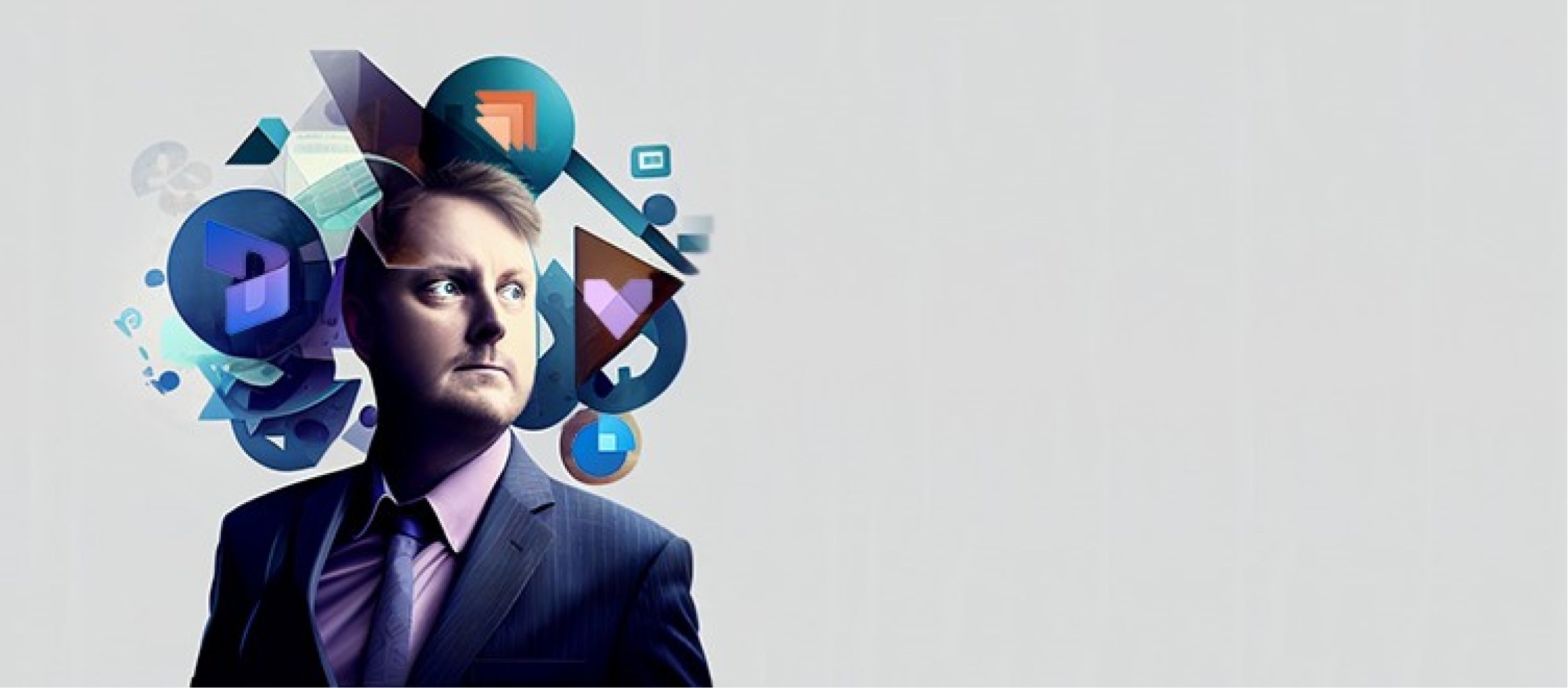 Customer Relationship Management (CRM) applications are software solutions designed to organize and optimize the management of customer relationships. Over the past 20 years I have dedicated much of my career helping companies implement CRM applications and it has been exciting to see them grow in popularity and sophistication. However, with the rapid advancement of Artificial Intelligence (AI) and Machine Learning (ML) platforms, we are on the cusp of a transformational change.
AI and ML are two of the most significant growth areas CRM vendors are imbedding into their applications. I am happy to say that Microsoft is leading the "AI charge" by imbedding many AI features into their broad CRM ecosystem known as Dynamics 365 (D365) via Copilot. These enhancements are making it possible for businesses to automate more of their customer interactions and utilize predictive analytics to deliver better customer experiences. Additionally, Microsoft are empowering their customers to leverage big data and analytics to gather critical insights into their customer behavior.
I am personally predicting significant investments or enhancements within the following AI and ML feature sets over the next few months. I have also included references to existing AI features within the D365 ecosystem.
From a sales perspective
Lead Generation: AI-powered features will be able to scan webpages and identify potential customers, as well as create detailed profiles to determine the best lead nurturing strategy. AI will also be able to monitor customer behavior to identify leads in real-time, allowing for near real-time customer engagement. Customer conversational intelligence features in D365
Sales Process Automation: AI will be able to automate mundane processes such as entering data into a database, allowing sales staff to focus on higher priority tasks. AI-enabled technologies will also be able to monitor sales pipelines, while providing an automated recommendation of the next best action. Guiding sellers with next best action features in D365
Forecasting: AI features will identify trends and predict customer behavior, allowing sales teams to proactively adjust their strategies. AI features will also track customer sentiment and provide detailed insights into market conditions. Customer sentiment features in D365
Personalization: AI features will analyze customer data and create personalized content, resulting in improved customer relationships. AI-enabled features will even act as virtual agents, answering customer queries and providing tailored advice. Automated response features in D365
Market Analysis: AI analysis will derive insights from market data, such as competitor pricing, customer preferences, and sales trends. AI-enabled features will monitor changes in the market in near real-time, allowing businesses to respond quickly to dynamic conditions. Linked In integration surfacing contact and market changes into D365
From a customer service perspective
Automating Customer Service: AI will take over simple customer service tasks, such as opening and closing customer service tickets, responding to frequently asked questions. Virtual Agents (BOTS) responding to customer questions and creating cases in D365
AI-Assisted Live Chat: AI features will help customer service representatives use online chat services more effectively. AI will provide real-time customer data and suggest customer service best practices so customer service representatives can provide more accurate and efficient customer service. Virtual Agents (BOTS) auto responding to chat topics in D365
Improved Decision Making: AI will analyze customer data to help customer service representatives make better decisions when providing customer support. AI can identify customer trends and help customer service representatives understand the customer's needs and provide a better experience. Surfacing high-volume or emerging support topics that can be automated in D365
Proactive Support: AI features will be used to proactively engage customers before they contact customer service. This will help customer service departments identify and resolve customer issues proactively, leading to better customer service and higher customer satisfaction. Connected Customer Service via IOT in D365
Fast Problem Resolution: AI will help customer service representatives quickly identify and resolve customer issues, reducing average handle time and increasing first call resolution numbers. AI assisted knowledge article recommendations in D365
From a marketing perspective
Reducing Manual Labor: AI features will enable marketers to focus on more strategic tasks and increase productivity. Additionally, AI-driven algorithms will be used to provide customers with relevant, personalized experiences tailored to their individual needs and preferences. AI spam and scheduling features in D365
Customer Segmentation: AI features will analyze large datasets quickly and provide meaningful insights that will shape how customers are segmented. By leveraging artificial intelligence, businesses will be able to effectively assign their leads/contacts to the most appropriate customer journeys. Which will provide customers with unique, contextual experiences that are tailored to their individual preferences and ensure they continue to engage with the brand. AI-driven run-time channel optimization in D365
Content Creation: AI features will be imbedded into the marketing platform to seamlessly create meaningful content which will resound with their audience. This will also dramatically reduce the time marketers need to invest in content, ideation, planning, researching and creation. AI features to kickstart email creation with content ideas in D365
In conclusion, layered AI features such as Copilot will continue to revolutionize CRM platforms, streamlining mundane tasks, improving lead generation, customer experience and marketing reach while providing insights into customer behavior and market trends. With the ever-evolving capabilities of AI, businesses will be able to stay ahead of the competition and maximize their potential.
How much of this article was written with AI? I will let you use your imagination. If you would like to see any of the above AI features within the Microsoft Dynamics 365 CRM platform let me know, I would love to show you.
Click on the video below and learn about Microsoft Dynamics 365 Copilot
Written by Richard Dennis – Digital Business Transformation & D365 CRM & ERP Implementation Specialist at Thinkmax