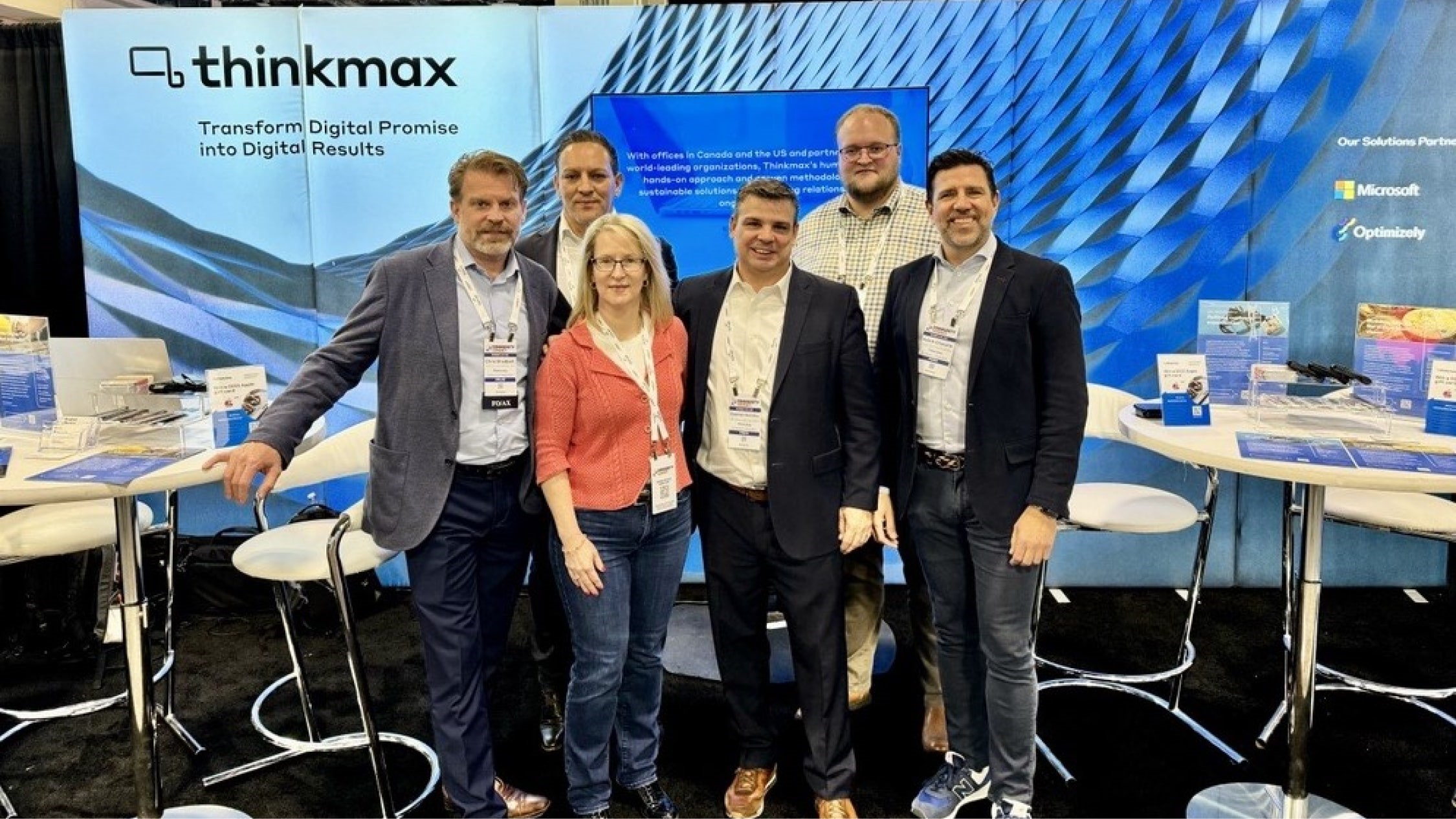 The Thinkmax team was proudly on-site at this year's 2023 Microsoft Community Summit in Charlotte North Carolina, from October 16 to 19th. This spectacularly energizing event brought together Microsoft users to share knowledge, network and learn about Microsoft technologies, while also joining in community building with those who share similar transformation journeys.
Knowledge sharing with the experts
The conferencegoers were once again treated to the latest Microsoft technologies, updates, and best practices. This year Microsoft was on site with many of their team members to conduct sessions, workshops, and presentations on a wide range of topics, allowing attendees to enhance their technical skills and knowledge. A great opportunity for the User Group to interact directly with Microsoft engineers, developers, and product managers.
In addition to the Microsoft team's presence, there were Independent Software Vendors and Solution Integrators, like Thinkmax, on-site to share best practices and unique views of their own.
Embracing Change and Providing Insight
Thinkmax, a leading implementation partner of Microsoft Dynamics 365 Finance, Supply Chain, Customer Engagement and eCommerce, held a few key sessions at this year's Community Summit. Two of the standouts were a Customer Engagement session led by Richard Dennis, Vice President of Thinkmax's CE practice. With a very engaged audience, Richard offered 10 AI Features that help Digitally Transform Customer Service teams. Dozens of questions and a thrilled crowd left Richard little time to get to his next engagement. Following on the success of that CE session, our Vice President of Thinkmax's ERP practice, Heather Fitz-Gerald, bestowed the virtues on the power of Intelligent Order Management. Heather welcomed special guest, eSolutions's IT Director David Maurais, to share his company's journey with IOM offering up how-to and be-prepared advice to the standing-room only crowd.
Going home energized and a bit tired!
One of the significant gains for attendees and benefits for Thinkmax is the opportunity to network and discuss current trends. Many of these conversations lead to collaborations, partnerships, and open dialogues for future conversations. Thinkmax, met a lot of great people across the days we were there and look forward to building relationships and engaging meaningful transformation strategies.
Overall, meeting like-minded individuals, hearing success stories, and understanding the impact of past and potential efforts can be highly motivating. We, Thinkmax left the summit inspired to contribute more to our partners and potential new colleagues' projects.