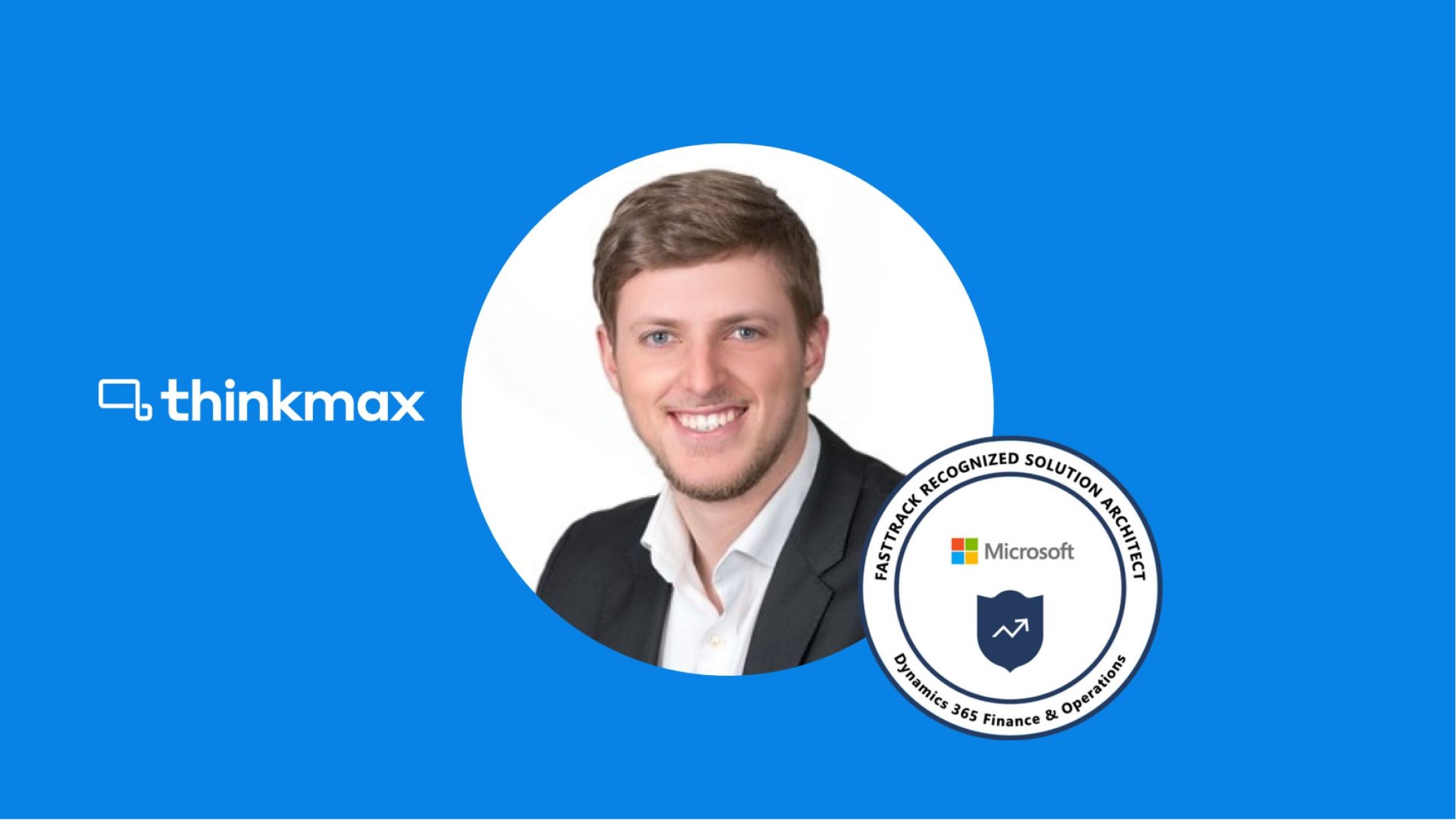 Thinkmax is proud to announce that our Technical Director, Justin Delisle, has been named a Microsoft FastTrack Recognized Solution Architect in Finance and Operations applications once again in 2021. This the second year in a row that Justin has received this incredibly prestigious designation and we couldn't be prouder. Justin is an incredible asset to the Thinkmax team, and every project he works on.

Justin has more than five years of experience with Dynamics 365 Finance and Operations and Dynamics ERP applications, 3 years as a solution architect, has worked on 5 FastTrack projects. He is currently the Technical Director here at Thinkmax and has been with us for nearly six years.
The Thinkmax team worked closely with key players from ABB to produce a plan that would help them achieve their goals. Our approach was to deliver two minimum viable products, one for the Canadian B2B Platform and one for an American B2C pilot platform. Both websites would reside on the same Episerver (now Optimizely) and D365 instance for a global view into business operations on both sides of the border. Subsequent phases of the plan would build additional functionality on the websites, iterating over time and allowing ABB to onboard other BC2 storefronts to their D365-EPI system in the future.


Thinkmax delivered the implementation of Episerver (now Optimizely) and Microsoft Dynamics 365 Retail module on-time and on-budget for both Canadian and American operations. Their US B2C site went live in November 2020 and the Canadian B2B site went live on May 3, 2021. Both Episerver implementations were successful and demonstrated an excellent evolution in our digital practice by confirming customer satisfaction of previous deliveries. We are looking forward to a long and fruitful relationship with ABB Optical as we continue to develop solutions for their offerings.