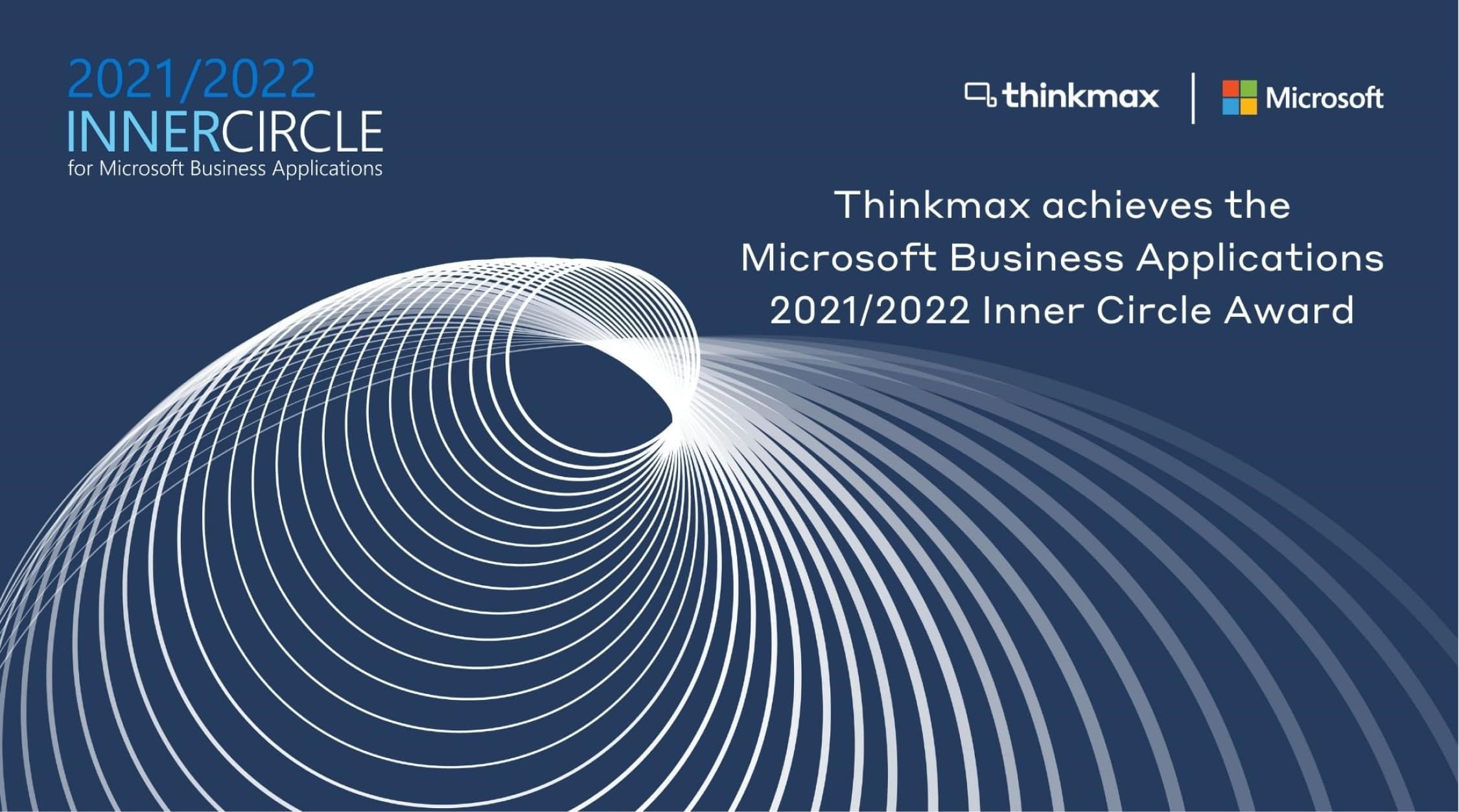 Thinkmax
is honored by Microsoft for outstanding sales achievement and innovation.


Montreal, Canada – July 23, 2021 — Thinkmax, the Excellent Microsoft Business Application Consultant, has achieved the prestigious Microsoft Business Applications 2021/2022 Inner Circle award. Membership in this elite group is based on sales achievements that rank Thinkmax in the top echelon of the Microsoft Business Applications global network of partners. Inner Circle members have performed to a high standard of excellence by delivering valuable solutions that help organizations achieve increased success.

2021/2022 Inner Circle members are invited to the Inner Circle Summit in March 2021 as well as virtual meetings between July 2021 and June 2022, where they will have a unique opportunity to share strategy and network with Microsoft senior leaders and fellow partners.

This recognition of Inner Circle for Microsoft Business Applications coincided with Microsoft Inspire, the annual premier partner event, which took place July 14-15, 2021. Microsoft Inspire provides the Microsoft partner community with the opportunity to learn about the company's roadmap for the upcoming year, establish connections, share best practices, experience the latest product innovations, and learn new skills.

"This renewed prestigious recognition represents another confirmation of Thinkmax's successful vision of helping organizations accelerate their digital transformation by leveraging the Microsoft technology ecosystem and industry solutions", stated Marc Belliveau, President of Thinkmax. "Our proven approach consists of conceiving and implementing unified experiences and operations platforms that meet customers' and users' expectations and overachieve business results".

"In a year of deep business transformation for every company and every industry on the planet, it is extremely rewarding to be able to recognize Microsoft Business Applications partners from every corner of the world that accelerated our joint customers' digital transformation and drove unsurpassed customer success," said Cecilia Flombaum, Microsoft Business Applications Ecosystem Lead. "Our Inner Circle members are chosen based on their business performance as well as capabilities as an organization, whether that's creating IP, developing solutions, or having an industry-leading focus on digital transformation. Microsoft is honored to recognize Thinkmax for their achievements this past year, their dedication to our customers, and their innovation around the Microsoft Cloud."

Thinkmax is dedicated to applying valuable solutions that help customers achieve a competitive advantage by working with them to identify the best solutions and services that accommodate their business needs while excelling in customer satisfaction. By collaborating with the teams at Microsoft, Thinkmax Consulting maintains a strong expertise of the Microsoft platform to provide innovative solutions, strong services, and unparalleled value to their customers.


About Thinkmax


Leveraging advanced industry and technical expertise with leading-edge technologies, Thinkmax implements efficient and innovative solutions, streamlining business processes, unifying digital experiences, and accelerating transformative change.
With offices in Canada and the US and partnerships with world-leading organizations, Thinkmax's human-centric, hands-on approach, and proven methodology build sustainable solutions and enduring relationships for ongoing success.

For more information, contact:

Kais Makhlouf
VP Digital