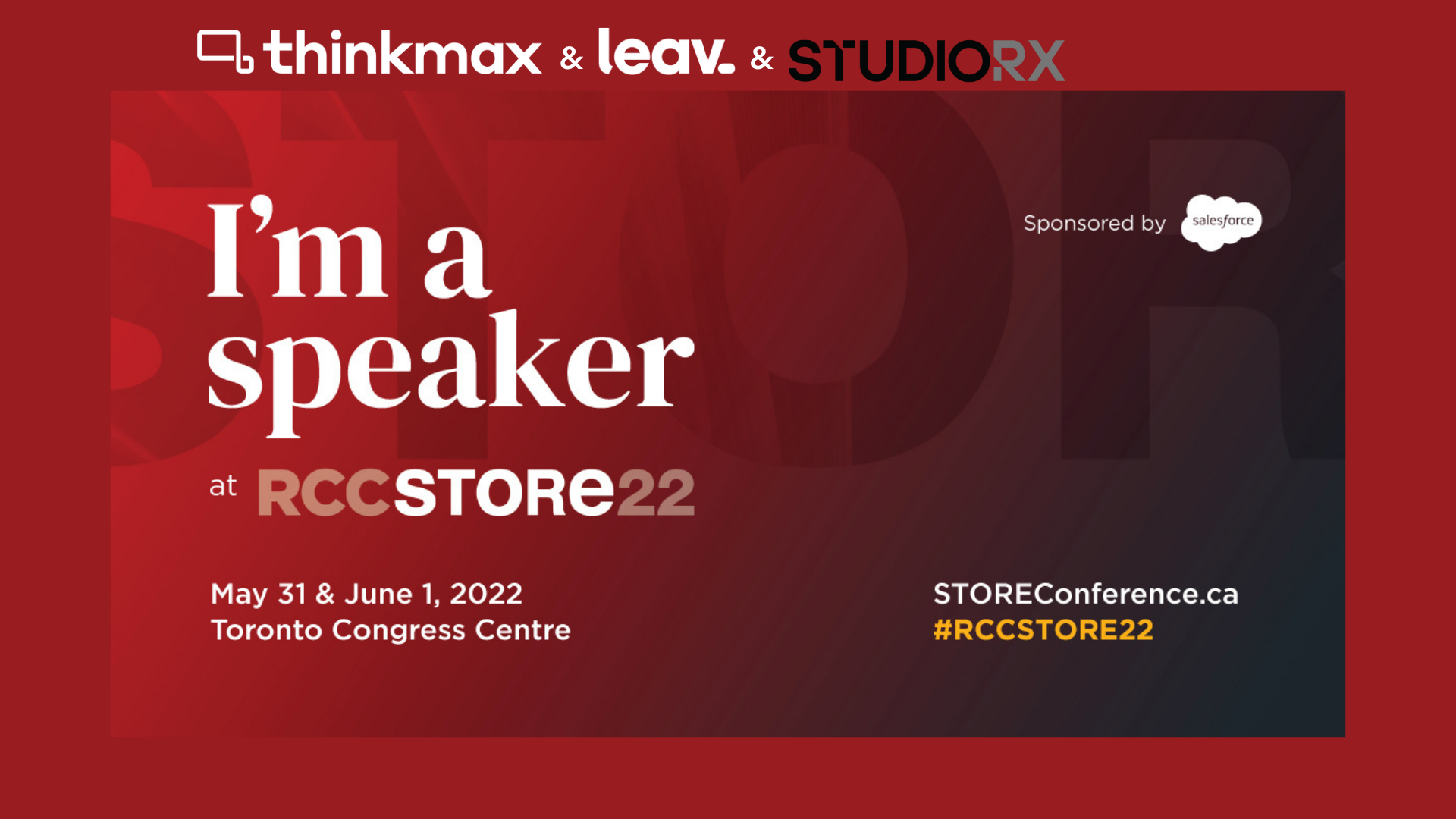 Every successful digital transformation in retail must include an evolution of the store.
The store is still a critical asset for retailers, in fact now more than ever as consumer expectations and behaviors have evolved toward unified commerce experiences that often include the store.
Thinkmax continues to grow its industry focus and innovation efforts by supporting retailers and accelerating their digital transformation with unified commerce experiences. We partnered with Leav.co to enhance our industry blueprint platform with an intuitive in-store Mobile Self-Checkout solution that meets customers where they are by serving up a unified digital experience and streamlines store operations.
During this session, Kais Makhlouf, VP & Commerce Practice Lead at Thinkmax, along with Olivier Roy, Co-Founder and CEO at Leav.co and Carl Boutet, Chief Strategist & Executive Advisor at Studio RX, will share the key drivers shaping these new in-store experiences and showcase how the Leav.co platform fits as part of holistic unified customer experience.
Want to watch the recording? Register to access the full conference.