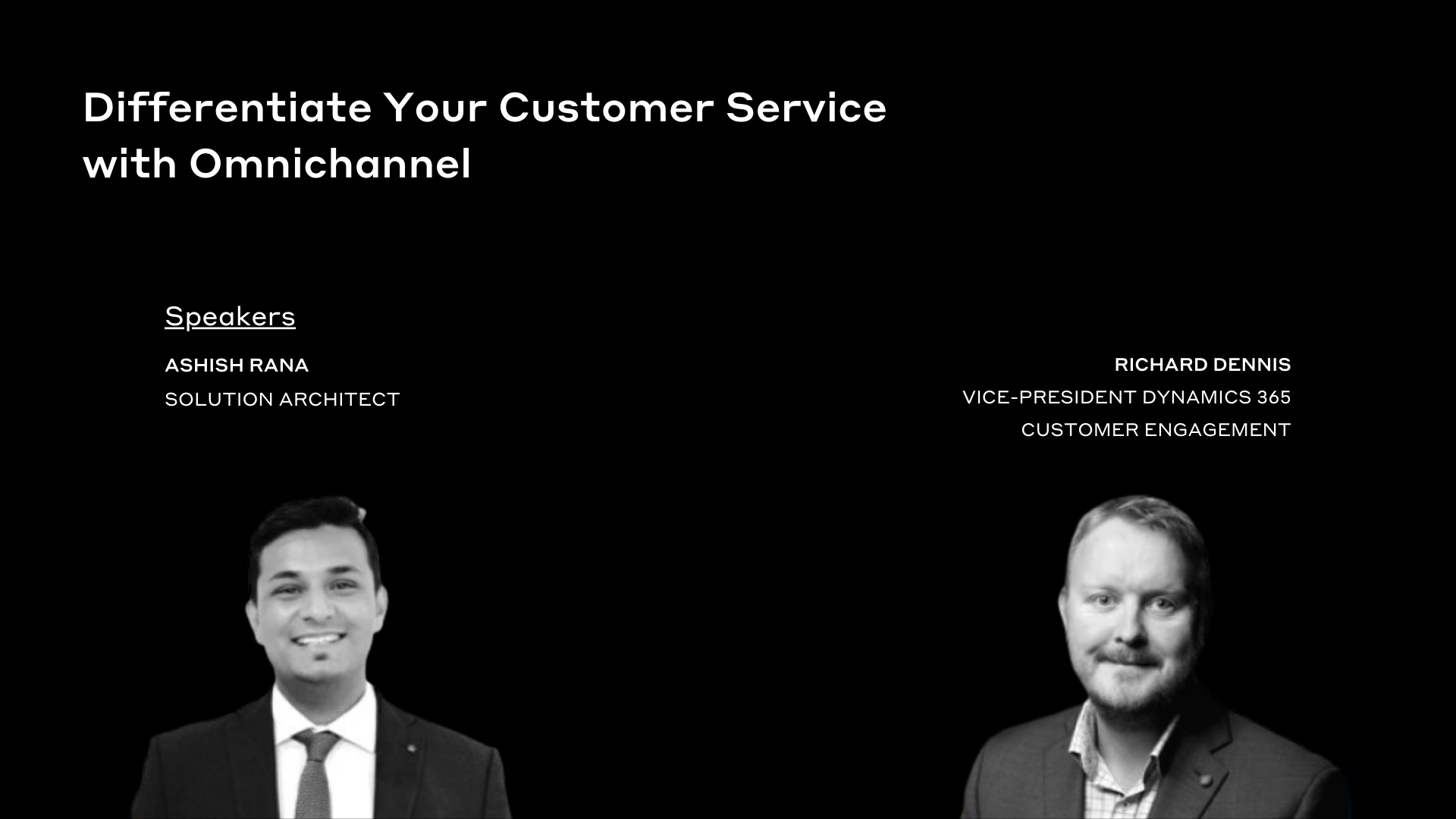 Our Customer Engagement Experts: Ashish Rana Solution Architecture Consultant, and Richard Dennis, Vice President, Dynamics 365 CE, coming soon how you can navigate and master ways to:
- offer various channels for customer service;
- improve the productivity of agents;
- use the information offered by AI to agents and supervisors.



Want to watch the replay? Register to access the recording.