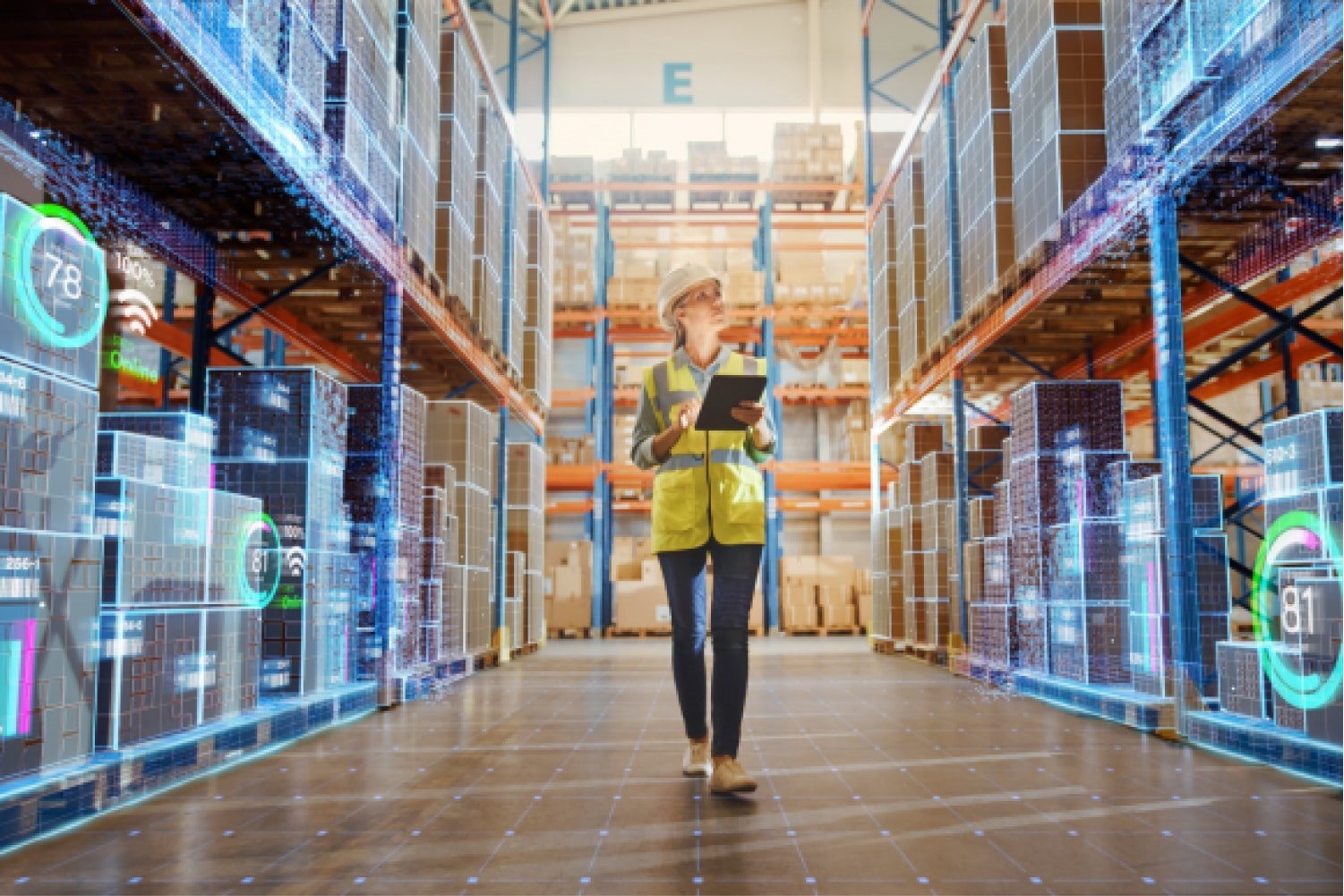 The unpredictability of the current world economy and its direct or indirect impact on supply chain for discrete and process manufacturers runs deep. An impact that's impeding your ability to be proactive, affecting your customers and employees, and hitting hard where profits and your bottom line are concerned.
Industry leaders are leaning on modern technology to better prepare for the hits and take proactive measures. Thinkmax partners with Microsoft to help manufacturing organizations modernize their supply chains for agility and resilience. Below we summarize

6 trends that are shaping the future of manufacturing supply chain according to Microsoft and how their solutions address them.
Trend 1: Circular manufacturing opens a path to greater sustainability
Manufacturing accounts for 76.6% of total US environmental impact.
The challenge
How to find new ways to make operations and products more sustainable and improve bottom line, while having a more positive impact on communities you serve.
The solution
Implementing a more circular manufacturing business model inclusive of the supply chain seeking ways to mitigate waste and develop more efficient processes.
Using Microsoft Dynamics 365 Supply Chain Management module and leveraging functionalities like custom reverse supply chain, you can create a digital supply chain that is collaborative, coordinated, agile and demand driven. As a result, you can achieve real-time, end-to-end visibility across your supply chain, increasing the carbon efficiency of production and transportation, thereby being more socially responsible.
Trend 2: Building closer relationships with customers pays dividends
>10%–Potential increase in manufacturing services revenue from applying customer journey insights.
The challenge
How to gain a competitive edge through deep customer relationships and satisfaction leveraging insights and flexible eCommerce and Order Management solutions to address needs, adapt to changing environments, and increase margins.
The solution
Through Dynamics 365 Supply Chain Management, you can gain the real-time visibility and intelligence you need to move from reactive to proactive operations and more customer-centric engagement.
This solution uses predictive insights from AI and IoT across order fulfilment, planning, procurement, production, inventory, warehousing and transportation. As a result, you can break through barriers and drive outcomes through data while maximising efficiency and profitability.
Trend 3: Smart factories increase agility and efficiency
45% of executives expecting further increases in operational efficiency from investments in industrial Internet of Things (IIoT)
The challenge
How to build a connected factory and gain end-to-end supply chain visibility to proactively manage shop floors using a real-time view of production and stock to improve throughput, quality and uptime.
The solution
With Dynamics 365 Supply Chain Management, business leaders can build sustainable, agile and more efficient manufacturing processes at the edge and easily adapt to new business models. By applying emerging technologies such as IoT, AI, and Data with D365 SCM, business leaders can create new processes that anticipate and respond to shifting marketplace and economic factors.
This transformation doesn't need to happen overnight. Organisations can start small, learn and adapt through piloting and testing technology capabilities, then scale their solutions more broadly.
Trend 4: Workplace automation increases employee satisfaction
89% of digital automation users say they are more satisfied with their job and 91% say automation saves them time and offers better work/life balance.
The challenge
How to boost productivity from the back office to the production line through automation by streamlining processes and empowering people.
The solution
From an operational perspective, automation enables manufacturing leaders to increase asset productivity by improving throughput, quality, and uptime. When you integrate production processes from Dynamics 365 Supply Chain Management with Dynamics 365 Guides, frontline workers can benefit from mixed-reality guides and process automation not only for training and upskilling but in various areas of their work, such as assembly, service, operations, certification, and safety.
Trend 5: Data empowers employees to make smarter decisions
Digital leaders in the industrial sector deliver an average total return to shareholders of 47%, compared with 27% for their peers.
The challenge
How to monitor and manage supply chains from anywhere with better visibility into performance and operations and provide frontline workers access to real-time, predictive information to adapt rapidly, optimize production and avoid delays.
The solution
By choosing supply chain management solutions that are built on a structured approach to data from the beginning, manufacturers can integrate analytics insights into their business processes without having to build custom solutions or integrate third-party tools. Dynamics 365 applications use Microsoft Dataverse to store and secure the data they use. This enables you to build apps by using Power Apps and Dataverse directly against your core business data, which is already used within Dynamics 365, without the need for integration.
Trend 6: New tools simplify risk prediction
68% of supply chain leaders say they have been constantly responding to supply chain disruptions over the past three years. In fact, most did not have time to recover before the next disruptive event hit them.
The challenge
How to increase agility to better anticipate and adapt to change and mitigate risk in the face of constant disruption.
The solution
Solutions like Microsoft Dynamics 365 provide the end-to-end visibility and actionable data insights to improve demand planning, predict disruptions and more importantly respond and adapt faster. Additionally, with a digital supply chain, decision makers can use increased visibility as a means to simplify processes and cut down on complexities enabling a more resilient, agile, and competitive overall supply chain.
Questions about the agility and resiliency of your supply chain, or about Microsoft Dynamics 365 and Microsoft Cloud for Manufacturing? Reach out to a Thinkmax industry specialist today.